[April Fools] Towers Of Two Fists to include Ho-Oh and Lugia for a limited time
Ho-Oh and Lugia await worthy trainers at the Towers Of Two Fists. Are you up to the challenge?
An update to the DLC was announced, stating that Ho-Oh will be available in Pokémon Sword and Lugia in Pokémon Shield as limited-time rewards for early buyers of the DLC – the end date being August 29, according to GameXplain and IGN. Junichi Masuda said he wanted to improve the experience of players around the world, and considering the strange times, he felt the need to add something more to keep players occupied.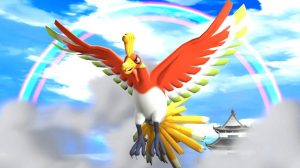 The Johto legendaries will present themselves after the completion of any one of the towers and thus obtaining Urshifu, who will be the 'key' to summon them. Ho-Oh and Lugia are meant to enhance the Sword and Shield experience by incorporating Johto's culture and style.
What do you think of the update to the DLC?
Edited by bobandbill, gimmepie, and HeroLinik.