Pokémon GO Global Goals Shirt Announced
A new shirt will be added to Pokémon GO in an effort to spread awareness of an initiative to fight poverty worldwide.
Niantic announced a new cosmetic item to Pokémon GO today. This t-shirt will be added to help promote the 17 Global Goals which promote sustainable development across the world.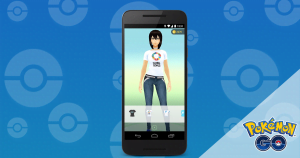 The shirt will be free for all players once it is added into the game.
What do you think about this initiative? Will it have enough impact?
Edited by Charlie Brown