Alolan Persian Sighted
Check out its official art, found on a guide book! There's also a short trailer about the upcoming Sun and Moon anime season to watch.
While some sneaky dataminers may have ruined the surprise, many players will have anticipated the reveal of Alolan Persian in Pokémon Sun and Moon given the existence of Alolan Meowth. Today the alternate form of the cat Pokémon has been spotted on the front of the Japanese Alolan Pokédex guide.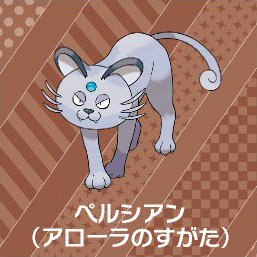 No further information is yet available such as Typing.
In minor news, a short trailer for the anime has been announced; you can watch it below.
What do you think of Alolan Persian?
Edited by Kostas.