Pokémon Ranger re-release on Wii U eShop
Prepare to draw a million circles within Pokémon Ranger on your Wii U Gamepad.
Only a couple weeks ago we got a surprise re-release of the GBA and DS games Pokémon Mystery Dungeon Red and Blue on the Wii U eShop for the European regions. Nintendo have kept the surprise Pokémon titles coming by bringing back Pokémon Ranger this Thursday to the Virtual Console, building up to the 20th anniversary of Pokémon on the 27th of February.
The first title in the Ranger series which debuted on the Nintendo DS has you playing as a Ranger (hence the title) who employs the help of wild Pokémon via a 'Capture Styler' to protect others. The style of gameplay involves using the stylus to draw circles on the lower DS screen, which now will be done on the Wii U Gamepad. It had a sequel but never made it past the Nintendo DS like the Pokémon Mystery Dungeon series had.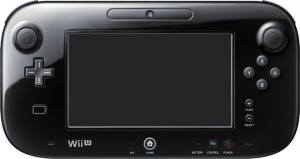 Like the DS Pokémon Mystery Dungeon title, the pricing is set at €9.99/ £8.99. There's no word yet for this title appearing outside of Europe.
Are you interested in trying out Pokémon Ranger? Let us know your thoughts in the comments!
Source: Serebii.net.