Pokémon Scarlet and Violet DLC and Detective Pikachu Returns features in Direct
We don't have release dates for the DLC of Scarlet and Violet, but Detective Pikachu Returns hits the Switch in October.
Pokémon Scarlet and Violet has had a new trailer released for the DLC in today's Nintendo Direct, featuring The Teal Mask and The Indigo Disk. Give it a watch below!
We still have no firm release date – The Teal Mask is still set for Autumn (northern hemisphere). But we saw some Pokémon returning to the games, and a few characters as well. You start in Mossui Town in the land of Kitakami, and involves the Festival of Masks.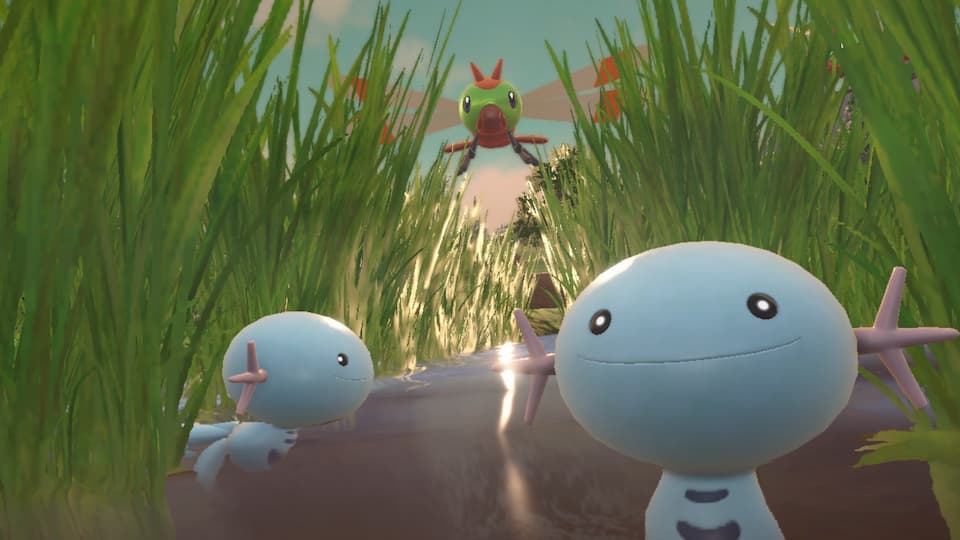 We learnt a bit more about the featured Pokémon, including a new Ability they have, Toxic Chain.
Okidogi, Munkidori, and Fezandipiti's Toxic Chain is a new Ability being introduced in the DLC for Pokémon Scarlet and Pokémon Violet. When one of these three Pokémon hits an opponent with a move, the power of the toxic chain all three Pokémon have may cause the opponent to become badly poisoned.
Meanwhile, we have this info on The Indigo Disk:
Blueberry Academy, where you go to study abroad in Part 2: The Indigo Disk, is home to a facility called the Terarium, which maintains a variety of ecosystems that provide a livable environment for Pokémon. This world-renowned park beneath the sea was constructed to bolster the learning environment for strong Trainers.

The Terarium is made up of four areas, each of which features a unique climate and ecosystem. The artificial sky projected onto the ceiling and walls changes to reflect the time of day and weather. The temperature of each area is also carefully regulated, and you will find completely different Pokémon in each area.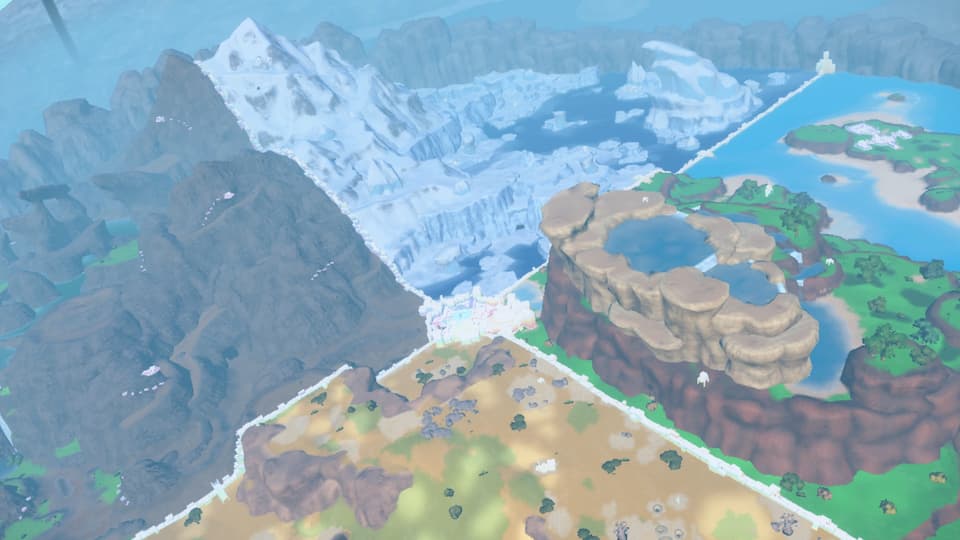 Lastly, Gimmighoul Raids start today for a week and a half, with a chance to be Shiny for the first time. And you can claim some items as well! However, they've gone live and with bugs on the reward items…
Guys? The prizes are bugged… AGAIN. #PokemonScarletViolet #NintendoSwitch pic.twitter.com/gOyxFKX2Cl

— King Pacosh (@Snewper16) June 21, 2023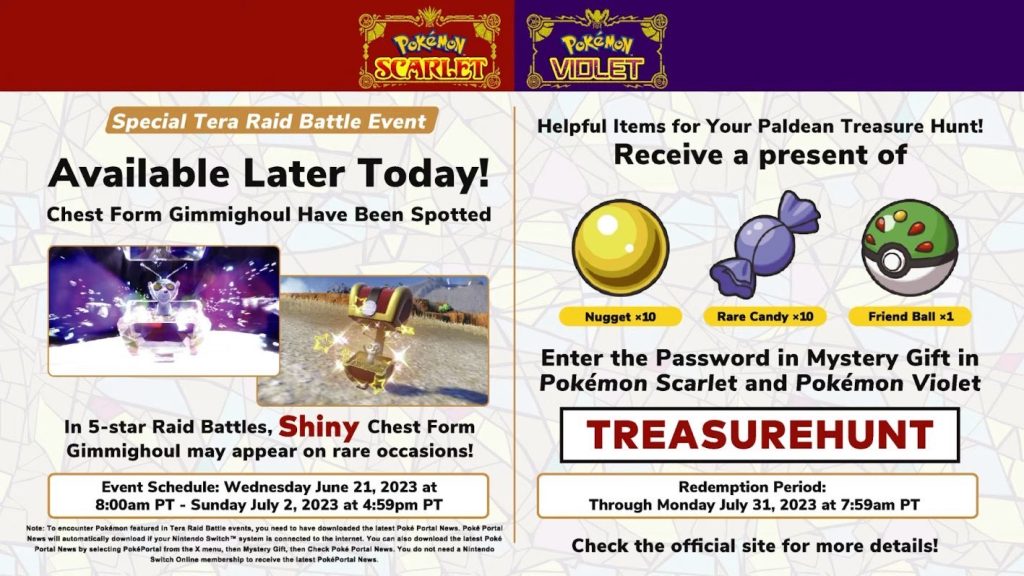 Lastly, we got the first non-mobile spinoff title in a few years announced – Detective Pikachu Returns! It's been a while since the first game – and movie – releases, but they just couldn't keep Pikachu off the case, we suppose.
Detective Pikachu Returns releases on the 6th of October.
What are your thoughts on the Pokémon offerings from today's Nintendo Direct?