You can listen to Pokémon Scarlet and Violet's orchestral version of the title theme
You can also download the sheet music!
Official Pokémon Scarlet and Violet news has been scarce (be warned – rumours and leaks have been floating around of late), but something related to the upcoming generation nine titles was just released. A recording of the Pokémon title theme, performed by an orchestra, has been released on YouTube. Give it a listen!
Furthermore, the sheet music for every instrument was made available on the Pokémon Sound Library website. This is limited to users from Japan, but here's the main .PDF file for your convenience.
PokemonSV_MainTheme – Full score download
The start of the video showcased a view of plushies of the Starter Pokémon as well. They got great seats!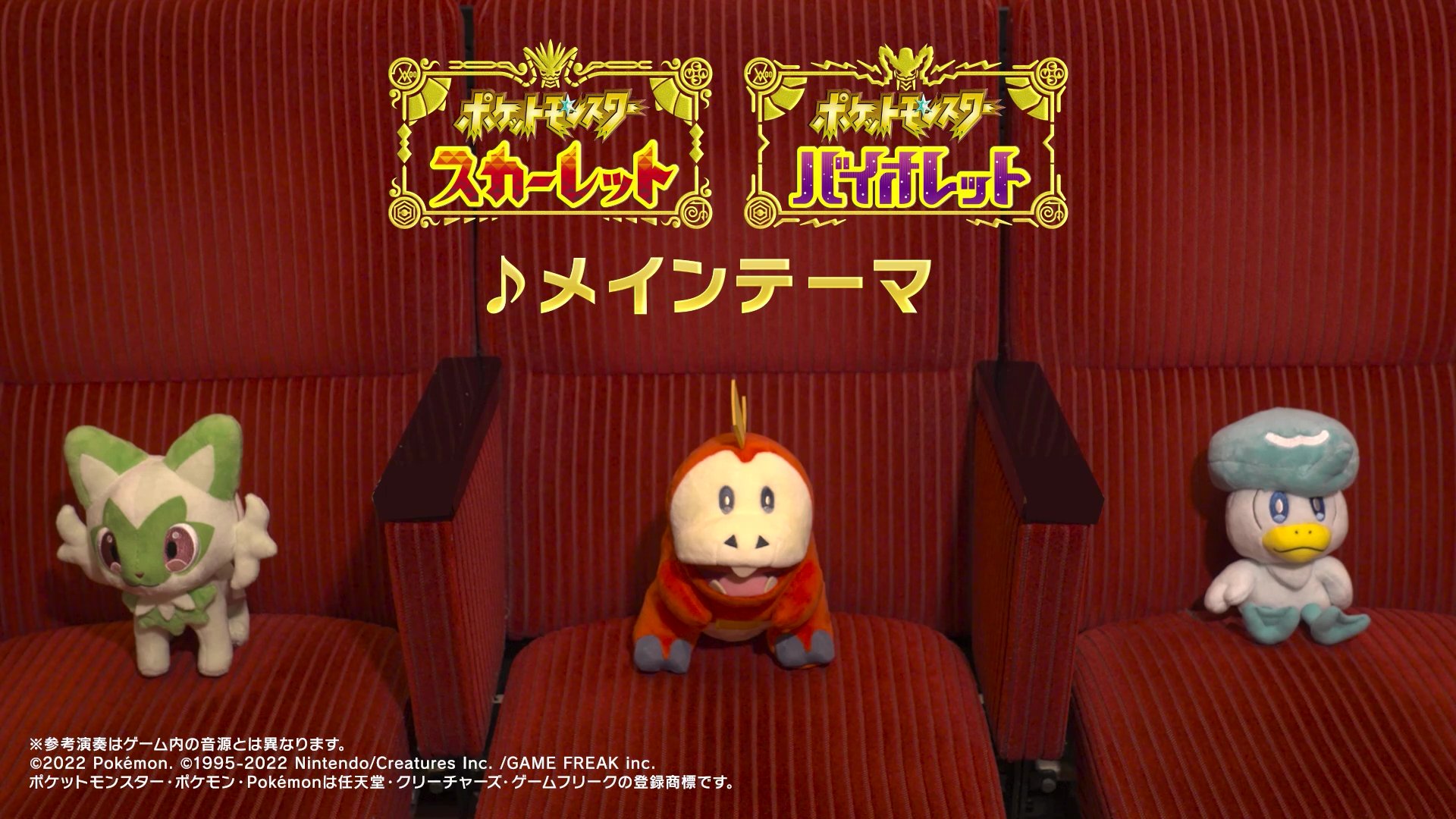 What do you think of the new version of the main theme? Which game has your favourite rendition?
Edited by Arcaneum.