Alola, Ultracharged — Daily's Pokémon Ultra Sun and Ultra Moon Review
Whether you've played Sun and Moon or not, Pokémon Ultra Sun and Pokémon Ultra Moon have something to offer for fans and newcomers alike.
Welcome back to Alola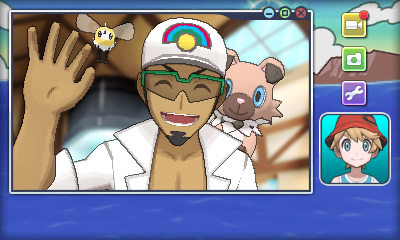 Pokémon Sun and Pokémon Moon symbolize, in many ways, a clean break from its previous generations, but the games often leave players wanting more. With most generations of Pokémon games, Game Freak would give us more in the form of a so-called "third game," making several positive changes to the game's storyline, and, over the years, adding unique features to these third games, too.
So it should almost be no surprise that this is happening again — except not with one game, but two. Pokémon Ultra Sun and Pokémon Ultra Moon are set around a similar time, but in an alternate universe full of a variety of changes from the original games. Current players will find an experience that has changed for the better, without alienating new players or those who haven't played Pokémon Sun or Pokémon Moon. You're probably asking the big question: just how much better are these games?
Table of Contents
What's new?
Strip back most of the new things to Pokémon Ultra Sun and Pokémon Ultra Moon and you get an experience that plays very similarly to Sun and Moon. As such, a lot of the things we've said in our review of Sun and Moon still apply.
A large amount of the games, including the bulk of the story, draw from the games, much like Pokémon Emerald and Pokémon Platinum. The latter games also added plenty of features to attract players; as you'll see, Ultra Sun and Ultra Moon offer much more.