Pokémon Bank 1.4 update released, adds Ultra Sun and Ultra Moon support
Version 1.4 of Pokémon Bank adds support for latest games and is bundled with the latest Poké Transporter for compatibility with Gold and Silver.
An update to Pokémon Bank has been released (link is Japanese), adding support for the latest Pokémon games, Pokémon Ultra Sun and Pokémon Ultra Moon. Poké Transporter has also been updated, finally adding support for the Virtual Console editions of Pokémon Gold and Pokémon Silver.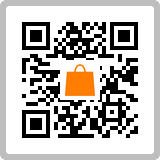 You should be prompted to update Pokémon Bank and Poké Transporter through your 3DS — otherwise, you may manually update Pokémon Bank via the eShop QR code above.
Transferring from the Virtual Console editions of your Generation 1 or 2 games? You might be interested in learning how Poké Transporter recalculates your Pokémon's stats.
The new update notably appears to include support for Pokémon Crystal:
Yep, Pokemon Transporter update supports Pokemon Crystal for Virtual Console, Title IDs 0004000000172500, 0004000000172800, 0004000000172E00, 0004000000173400, 0004000000172B00, 0004000000173100 as expected.

— Michael (@SciresM) November 20, 2017
Here's hoping Pokémon Crystal comes to the eShop soon!
Thanks to Castform and Achromatic for the tip!