Pokémon GO takes trainers around the world with Global Catch Challenge
Take a journey with Pokémon GO as four trainers from around the world flock to Japan to take part in Niantic's new Global Catch Challenge! A chance at catching Farfetch'd is at stake!
Today, Niantic made an announcement that they are introducing a new video series known as Pokémon GO Travel, which will showcase several trainers from different countries embarking on an adventure playing Pokémon GO away from their homeland in Japan. These trainers will be partaking in Niantic's first-ever Global Catch Challenge as well. The challenge will be to work with different individuals to catch 3 billion Pokémon within a 7-day window.
The series will also show the trainers' experiences being in Japan and learning more about Japanese culture. Shown below is the introduction video to the series.
In addition to the challenge, Niantic has also included a list of bonuses and awards for the trainers that become unlocked along the way by the community: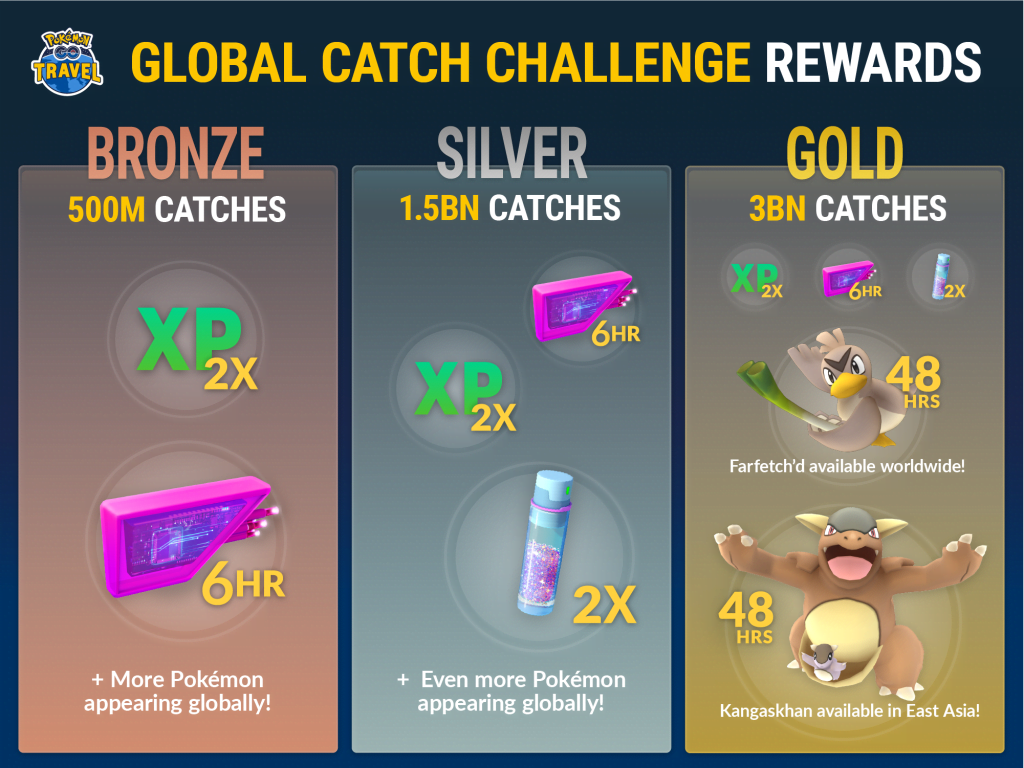 The Global Catch Challenge is currently underway and concludes on November 26th in Tottori, Japan. While the challenge is going on, trainers are encouraged to share their Pokémon GO stories on social media using the hashtag #PokemonGOtravel.