PokéCommunity Get-Together, 15th Anniversary Edition!
Our massive Get-Together is now live, come join us in the most exciting forum event to date!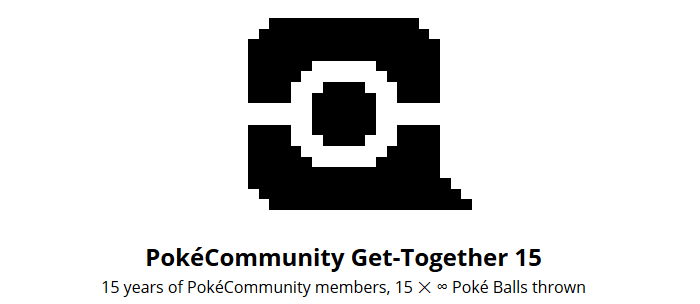 Hi PokéCommunity, our 15th Get-Together is live and well under way! The PokéCommunity Get-Together is a forum-wide event, where several users host a plethora of events spanning over a two week period.
Not only do we see Pokémon-based events, such as:
But we also have a variety of other events, such as:
What's more, this is a special Get-Together, celebrating 15 years of PokéCommunity. That's right, PokéCommunity has been going strong for a whole 15 years. With that in mind, the management team have come up with an equally special theme – Houses! This year, all participants have been divided into four Houses, these houses being:
Gloria

, the House of Ambition.

Doctrina

, the House of Knowledge.

Consortia

, the House of Brotherhood.

Vestigo

, the House of Adventure.
Events therefore will award succesful users with points for their respective houses, as well as rewarding everyone for participating, so hurry on over and start getting stuck into these events! Make sure to get Sorted into your house however, which you can do so by taking this simple quiz. Once you're in, make sure to check out your Common Room and our Events Hall, as well as our PCXV Get-Together Discord Server. This is a great time for the forum to get together (pun intended) and have a great time, we at Daily look forward to seeing lots of you over the next 2 weeks!