Pokémon Ultra Sun And Moon Guidebook Available For Preorder, Hints At New Islands
The official Pokémon Ultra Sun and Moon Guide has been made available for preorder, and may reveal some new information for the games.
With no news on Pokémon Ultra Sun and Ultra Moon since its announcement, the guidebook has been made available for pre-order online. 
The description for the guidebook contains some possibly big information on the game. Here is the description from the site: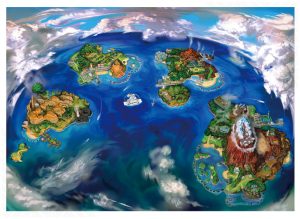 Set Off for More Adventures in the Alola Region!

Whether you're heading back to the islands or it's your first time in the tropical Alola region, there are many fun surprises waiting for you to discover!

Here's what you'll find inside:

• A detailed walkthrough of your whole adventure!

• A Pokémon List to help you fill the Alola Pokédex!

• The scoop on where to find items, how to use advanced battle strategies, and more!

• An updated bonus pullout map showing every island in the region!
The first and last sentences seem to imply some information on the game we may not know yet. The more adventures part of description could lend credits towards the game being somewhat of a sequel but that can be debatable as if it is a typical third version it would have more to the story most likely anyway. Regardless the last line is very significant.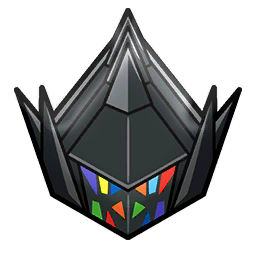 The listing mentions an updated map. When the original guidebook for Pokémon Sun and Moon had a map of the region, an exact copy of that map would seem unlikely. This is backed even more by the phrasing of updated. Upon seeing the initial trailer, many started to speculate that the pattern on Necrozma's face could lead to an updated region with three more islands based on the additional colors Necrozma had compared to the Island Challenge Amulet. It was also thought that the clouds on the map of Alola would also hold extra islands, however this was not the case. If new areas were to happen here, it would not be the first time a follow up game has had new places to explore. We've seen new areas added in follow-up titles, like the Battle Frontier in Pokémon Emerald, new towns and routes in Pokémon Black 2 and White 2, and the Sevii Islands in Pokémon FireRed and LeafGreen.
It would appear though that fans of this theory can get excited as some truly new places may be waiting for us! That said, at this stage this remains as speculation based on this description on the Amazon website What would you like to have from additional islands? Does this news excite you for the upcoming title?
Edited by bobandbill.