Check out the cool art from the Pokémon Mystery Files
Art and info of the Ultra Beasts, time travel, outer space and alternate dimensions, and more! Next week will focus on mysteries in Pokémon Sun and Moon.
Last week, Japan's Pokémon Daisuki Club (Pokémon Fan Club) teased the start of a 'mystery files' series through the launch of a new mini-site. This website has updated today, and brought us some neat info — and official art — about the weird and mysterious parts of the Pokémon world. Examples include the Ultra Beasts, time-travelling Pokémon, and Pokémon from outer space.
While the campaign reveals very little relating to the upcoming Pokémon Ultra Sun and Ultra Moon, the pages shed some light on some of the mysterious occurrences in the games. Like some previous mini-sites by the Daisuki Club, the pages include in-depth discussions by characters supposedly from the Pokémon universe — facilitating the discussions, Ruin Maniac Sakuji, and two commentators: Hex Maniac (Occult Maniac) Hitomi, and Occult Denialist Prof. Onuki.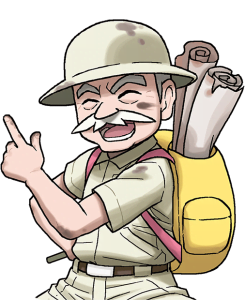 On the Ultra Beasts there is limited mention of the upcoming games Pokémon Ultra Sun and Ultra Moon (USUM), as expected. One tidbit however makes reference to Necrozma as a "UB-Like" Pokémon which arrives from an alternate universe in ancient times. That's it, and one shouldn't expect information on USUM in the update next week (26th July) – that will instead focus on mysteries within Pokémon Sun and Moon. We did however get a lot of neat artwork – check out the gallery below, or the website itself.
This slideshow requires JavaScript.
What mysteries would you like the Pokémon Daisuki Club to focus on next?
Co-written and translated by Jake.