Places on Earth as Pokémon regions
YouTuber Mr Buddy shares his theories on what countries and regions would be like in the Pokémon universe!
Have you ever pondered about what your town or even country would be like if it were a Pokémon region? If so, it looks like you were on the same train of thought as Mr Buddy from YouTube, who has compiled some videos about how countries and regions on Earth would fare as a region in the Pokémon universe.
These videos really pull out all the stops. Not only were factors such as which cities and landmarks taken into consideration in these videos, but also Mr Buddy has really dug deep into the cultural side of things as well. This is very apparent in the video for Greece, where Greece's interesting myths and legends were used to formulate not only the region's Gym Leaders, but its Elite Four, Champion AND the villains too! Wow!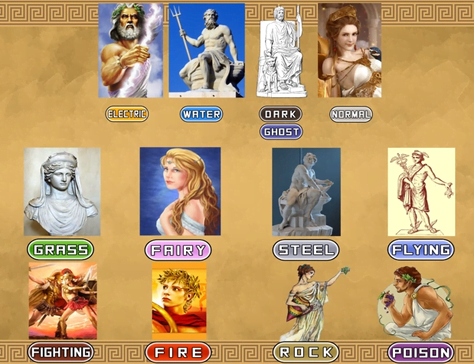 The detail and collaboration put into these videos is massive, with several artists coming together to design everything from new Pokémon for the regions to some of the content used in the above image for example! We're definitely hoping to see more of these videos and the channel is currently open to suggestions. If you're a little stuck and need some inspiration then make sure to check out their videos below. Be warned – they can be fairly lengthy!
Are there any particular countries or regions you'd want to revamp as a Pokémon region? Would you do anything different to what Mr Buddy has done?
Mr Buddy's YouTube channel: https://www.youtube.com/user/MrShyGuyBuddy
Thanks to Emmanuel for the tip.
Edited by bobandbill and Hiroshi Sotomura.