Mew, Shiny Tapu Koko events announced in Asia
When can western countries expect a shiny Tapu Koko?
Pokémon players in Asia got some good news today. An event distribution for a Shiny form of Tapu Koko has been announced alongside the 2017 Hong Kong and Taiwan Regional Championships.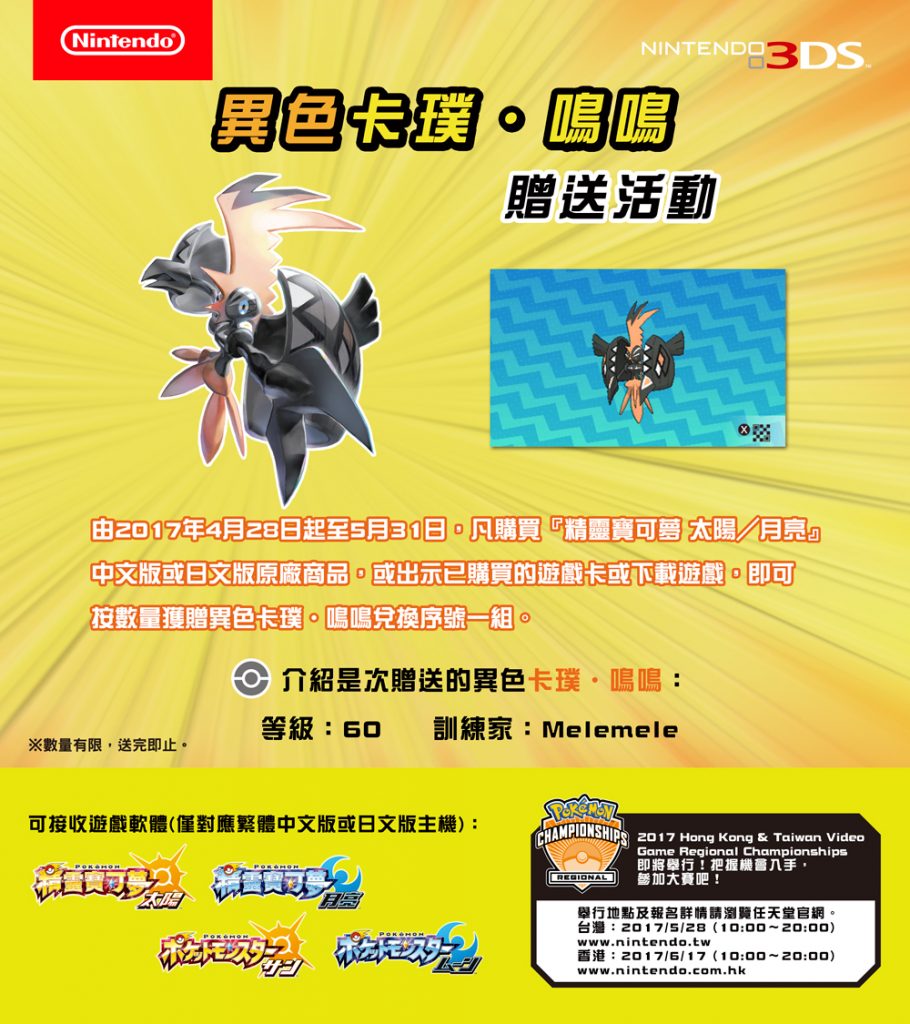 Meanwhile, a Mew event has been announced for a competition in South Korea.
Are you keen to get a Tapu Koko if it is released outside of Asia?