Pokémon GO Update brings 'Nearby' System
It also comes with some bug fixes with XP, and allows you to change your name once more.
Pokémon GO has just had an update for both Android (version 0.33.0) and iOS (1.3.0). Notably, the much discussed 'footsteps' feature has not yet returned, but instead has now been replaced with a reportedly temporary 'Nearby system'. Pokémon are now listed in a 'Sightings' list, and Pokémon will disappear from the list if you walk out of range of them. This reportedly only shows up for some users.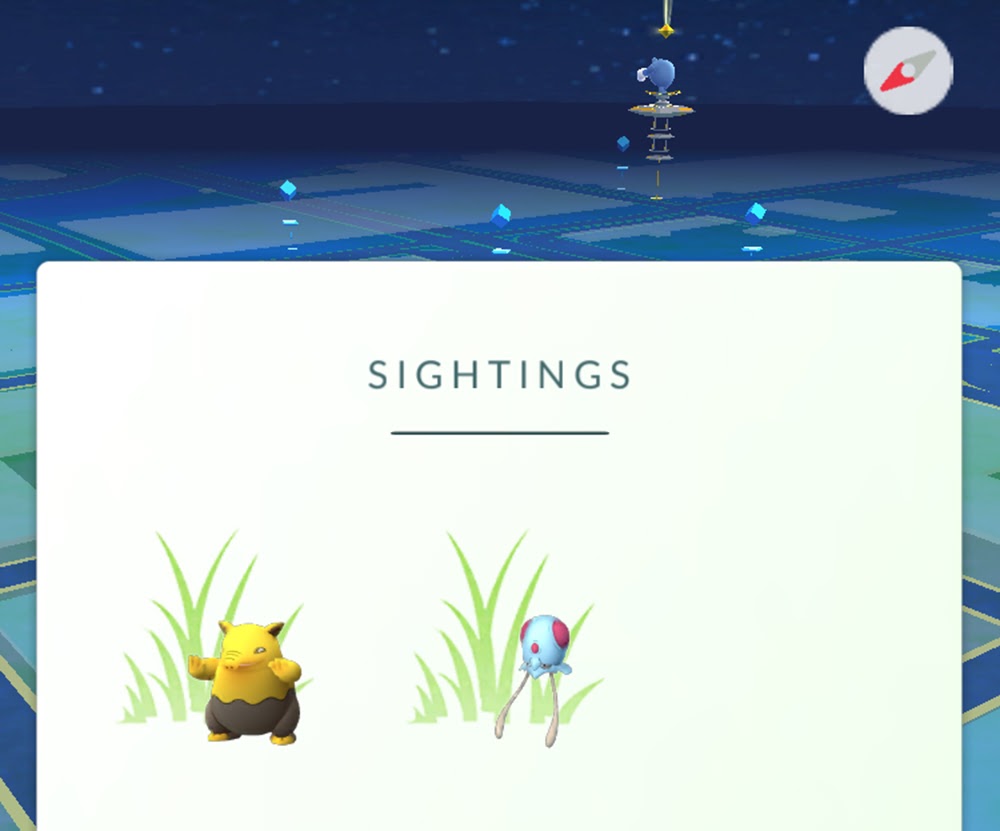 The beta system a few lucky users currently have access to can be seen below:
Serebii Update: An animation by Toki767 showcasing the new tracking system for Pokémon GO. https://t.co/oV6DIIA7Ub pic.twitter.com/M9Zkyg3zdY

— Serebii.net (@SerebiiNet) August 9, 2016
The details about this update are below:
Below are some release notes and comments from our development team.

Added a dialog to remind Trainers that they should not play while traveling above a certain speed. Trainers must confirm they are not driving in order to continue playing.
Made improvements to the accuracy of a curveball throw
Fixed a bug that prevented "Nice," "Great," and "Excellent" Poké Ball throws from awarding the appropriate XP bonuses.
Fixed achievements showing incorrect Medal icons.
Enabled the ability for Trainers to change their nickname one time. Please choose your new nickname wisely.
Resolved issues with the battery saver mode on iOS and re-enabled the feature.
Added visuals of Team Leaders Candela, Blanche, and Spark.
We're currently testing a variation of the "Nearby Pokémon" feature with a subset of users. During this period you may see some variation in the nearby Pokémon UI.
Minor text fixes
What do you think of these new changes? Let us know in the comments below!
Cover image by Pebbles.
Animation by Toki767. Thanks to VisualJae for the tip.