Caring for your Eevee
Ever wondered what it takes to actually take care of an Eevee? We give some advice for the popular Normal type!
Greetings! I'm here to tell you how to take care of your darling Pokémon – what you should feed it, what to watch out for, and how to keep some of your partners from attacking the postman. This time I'm here to advise you on Eevee. Delightful!
Now, I must warn you – Eevee are very cute, and frankly don't need that much dressing up like in the image above to stand out in a Contest. That said, there is such a thing as being too cute. Furthermore, if you want one you'll encounter issues thanks to their rarity – you only find them in the wild in select locations. One of those is in a single Route within the beauty-loving region of Kalos, and the other is the garden of a mansion in the entire region of Sinnoh, and only when the owner feels like having Eevee in there. Otherwise you tend to rely on the rare generous professor, or from professional breeders. Now, when your Pokémon is that rare, that means they're in high demand. As a result you run the risk of attracting the attention of thieves, who will happily take your bundle of joy to the black market. And unfortunately, Eevee are not the greatest battlers, and are relatively easy to scoop up in a bag and run off with. They may be respectable with defending themselves upon evolution, but until then you may need to rely on other Pokémon for your – and your Eevee's – protection.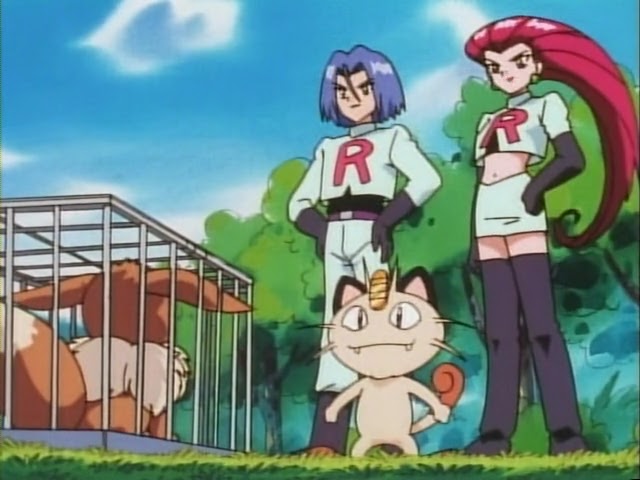 Speaking of evolution, unless you do not care what it will evolve into, be careful with what you keep around the house! Eevee are highly volatile creatures, and will evolve when in close contact with many of the evolution stones or certain moss-infested rocks. But simply locking up your stones and making sure you stay away from Steven Stone's private collection won't be enough. Eevee may evolve just because they feel really happy with you, and that form depends on the time of day! Meanwhile, a new evolution was discovered just because an Eevee was fed a lot of Poké Puffs – there may very well be more ways Eevee can evolve that we don't yet know of.
Eevee are quite fine to keep indoors. If anything, it may be ideal if you are worried about the aforementioned Pokémon thieves. You shouldn't keep it locked up 24/7 however, as it needs fresh air and space to roam about. They like to dig holes as well, so you better not have a prize winning garden you rather they didn't tamper with. Some consideration should be paid to environment as well. If your location gets a healthy amount of snowfall, then don't get too surprised if your Eevee turns into a Glaceon overnight. Similarly, if you have a large pool in your backyard, your Eevee may become a Vaporeon.
If you're a wandering trainer, than you should get on fine with your Eevee as long as you keep an eye on it. They adapt very well to any environment you may choose to transverse, and even have a decent swimming ability. This doesn't mean you should drag them into deserts and oceans willy-nilly, but they will make for fine travelling companions. And they have a usually happy demeanour compared to your average Pokémon.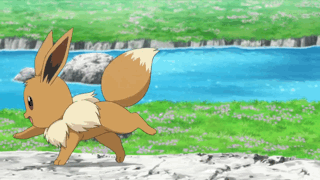 They eat a decent amount, perhaps more than you would expect for such a small Pokémon. Standard Pokéfood will suffice, and less domesticated Eevee will manage to hunt for themselves. They are omnivorous on that note, and hence they should receive some meat in their diet. If you do feed them, please refrain from overdoing the Poké Puffs, even if you want a Slyveon. They CAN get overweight.
Lastly, Eevee gets on fairly well with people. Some may be wary of strangers, while others will take on really well with children (provided they don't tug on their ears too much). They adore getting petted and being given polite attention. And let's not forget that nothing quite gives you the status in your local neighbourhood as having your very own Eevee!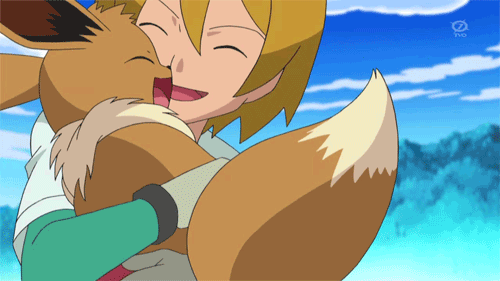 Edited by Astinus and gimmepie.
Images courtesy of The Pokémon Company.