Event Round-up: Shiny Yveltal released, Darkrai distribution ending soon
This is your chance to get a Shiny Yveltal and the Pokémon 20 Darkrai!
It's been a good year for Event Pokémon so far, and the good news is only set to continue.
This Friday (May 20th), Shiny Yveltal is set to be distributed in North America, to follow the distribution of Zygarde and Shiny Xerneas earlier this month. The Level 100 Kalos legendary Pokémon will be made available over the Nintendo Network.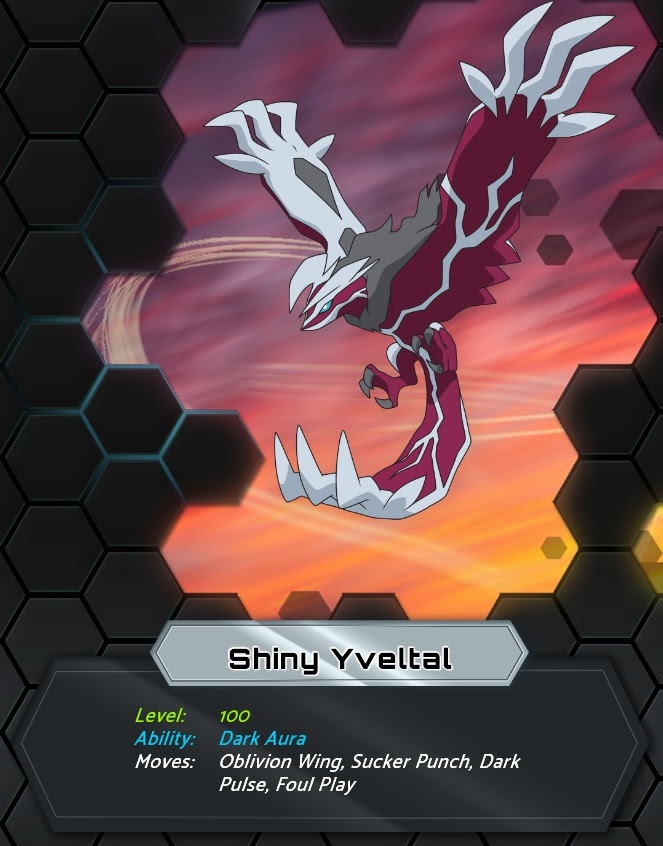 There is still no news of a similar distribution of the Shiny Legendaries in other regions.
The Pokémon 20 Darkrai distribution, commemorating Pokémon's 20th Anniversary, will end on Tuesday May 24th in North America, Australia/New Zealand and Europe (except Scandinavia, where the distribution ends on July 31st, and France, where the distribution already ended on May 15th).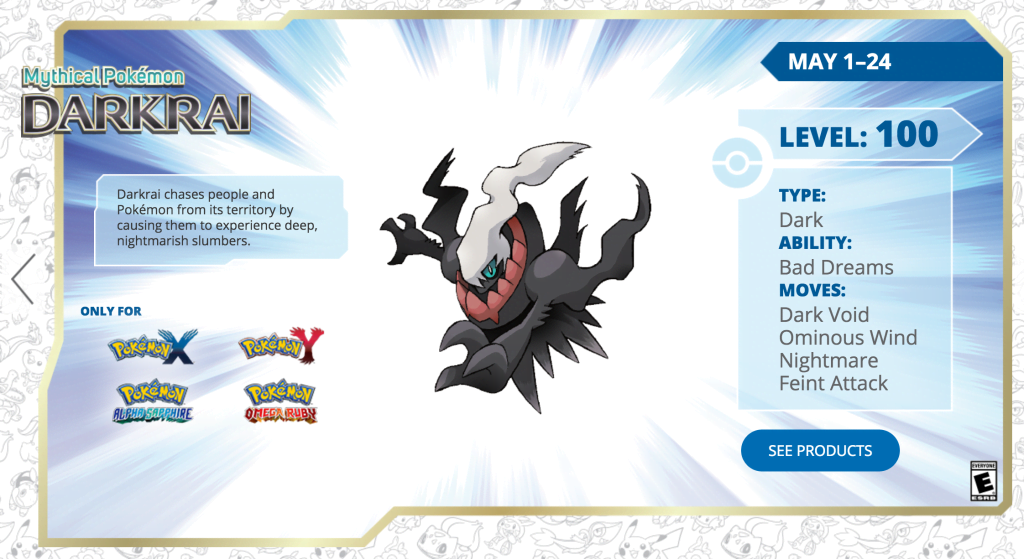 Darkrai can be obtained through collecting a serial code at selected stores:
United States – Gamestop
Canada – EBGames
United Kingdom – GAME
Australia & New Zealand – EBGames
Spain – GAME
Germany – Gamestop
Italy – Micromania
Belgium – FNAC or GameMania
Netherlands – GameMania
Sweden, Finland, Norway & Denmark – BR Stores (until July 31st)
(Thanks to Serebii.net)
Will you be collecting the Shiny Yveltal and Pokémon 20 Darkrai? For those outside of North America, when do you think Shiny Xerneas and Shiny Yveltal will be distributed in your country?
Edited by Astinus.