Pokémon Go Footage
A short piece of video showing Ivysaur roaming Google Maps.
A short piece of footage of the Pokémon Go game under development has been uploaded today from the South by Southwest convention (SXSW) in Austin, Texas. Reportedly, this footage came from a panel segment on augmented reality gaming, with this part from John Hanke of the development team behind Pokémon Go, Niantics Lab.
We can see an overlay of Google maps, and a floating Ivysaur generated by augmented reality through the camera. Poké Balls were also thrown to demonstrate how one catches the Pokémon. From the below image you can also see that the trainer has been fond of catching Ivysaur in this demonstration, and that there are some Pokémon Gym symbols in the distance.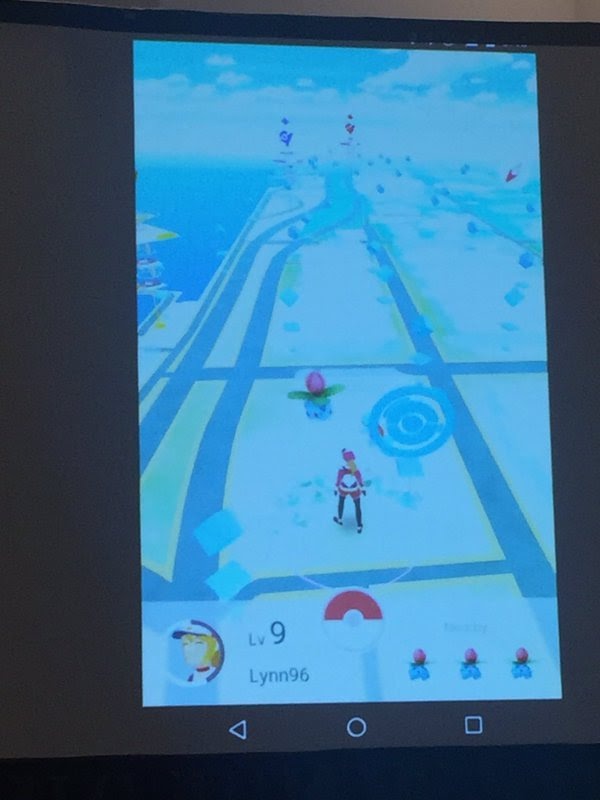 There's not many confirmed details of how this will translate to the full game, but it's neat to see a bit of what is under development thus far. What are your thoughts on this short piece of footage and Pokémon Go?
Video from Youtube User Eric F.
Image from Twitter user TomWoodhead.