Battle Agency Global Mission Now On
Win as many times as possible at the Battle Agency for 2,000–4,000 Festival Coins.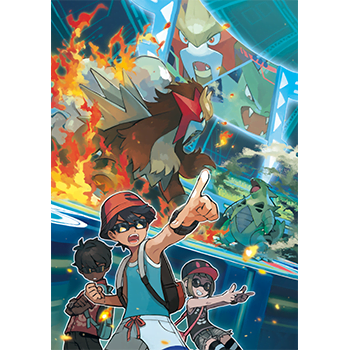 A new Global Mission for Pokémon Ultra Sun and Ultra Moon has begun! The mission this time? For the next two weeks, simply win as many rounds of the Battle Agency as you can!
Travel to Festival Plaza and prepare for anything in Pokémon Ultra Sun and Pokémon Ultra Moon during the "Win at the Battle Agency!" global mission. The goal is to win as many times as possible at the Battle Agency in Festival Plaza during the mission period! If players win a collective 100,000 times between January 9, 2018, at 0:00 (UTC) and January 22, 2018, at 23:59 (UTC), every participant will receive 2,000 Festival Coins as a reward.
Like we've mentioned in our review, the Battle Agency has you team up with two other guest Trainers from your Festival Plaza and battle with random Pokémon — much like the Battle Factory of previous games. As an added bonus, you'll receive plenty of Festival Coins from winning each battle as well!
Are you up for the challenge? Does the goal seem too high?
Thanks to Forever for the tip!
Edited by bobandbill.