Splatfest declares Pokémon Blue the very best
But in each region Pokémon Red won in popularity.
This week's recent Splatfest in the inventive shooter game for the Wii U, Splatoon, has concluded. People from around the world have battled it out for their side, choosing either Pokémon Red or Pokémon Blue as their favourite game.
Team Pokémon Blue have been declared the winner based on the Splatfest scoring system, and in Japan's case Pokémon Green was the winner against Pokémon  Red. While in every region Red was the more popular choice, the opposing team proved more successful.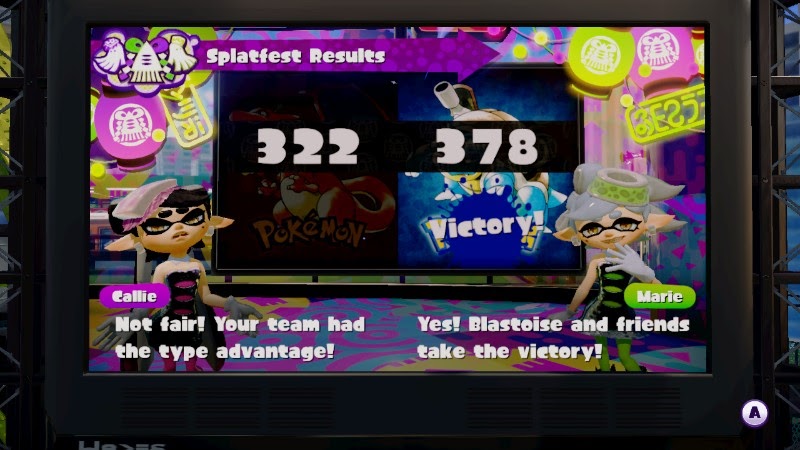 Here's the breakdown of results, with popularity and win ratio in the brackets:
North America: Red with 301 points (55%/41%), Blue with 399 points (45%/59%)
Japan: Red with 277 points (61%/36%), Green with 423 points (39%/64%)
Europe/Oceania: Red with 322 points (64%/43%), Blue with 378 points (36%/57%)
Of course, the true winner of this event is Pokémon – the cross-game promotion for the Pokémon Red, Blue and Yellow re-release on the Nintendo 3DS which coincides with the 20th anniversary can only give the sales some benefit. But Callie probably doesn't feel any better about that…
This slideshow requires JavaScript.
Did you participate in the Splatfest, and which side did you represent?
Cover image courtesy of Splatoon's EU Twitter.