Pokémon Presents announces Snap sequel, Mega Evolutions in GO
Although it was mostly news on mobile games, we did receive some particularly exciting announcements as well. What do you think?
The Pokémon Presents video trailer aired on 17th June has just concluded.
In the video, news of the following was revealed:
New Pokémon Snap – The long-awaited sequel to Pokémon Snap on the N64! It appears to still be early in development. Quite a few Pokémon were seen in the brief trailer, including a giant Wailord jumping out from the water and Generation VIII Pokémon. The game is being developed by BANDAI NAMCO Studios Inc.
This slideshow requires JavaScript.
Pokémon Smile – A mobile application to make brushing your teeth more fun, aimed towards a younger audience. The app is available for download now. It is free to play and has no in-game purchases. Players can catch Pokémon as they brush their teeth, by using the camera function on their phone or mobile device.
Pokémon Café Mix – Another mobile game also available on the Nintendo Switch in which you take care of a café by completing puzzles. It is available for pre-load already and will release soon. It is free to play, but will contain in-app purchases.
For some other good news, the Isle of Armor is now live for Pokémon Sword and Shield and is available as a free update. To receive the update, press + when hovering over the game title, and select "Software Update".
A Zeraora Max Raid Battle event begins today. While like the Mewtwo event you won't be able to catch the Zeraora you defeat, if one million Trainers defeat this Mythical, then everyone will be able to claim a Shiny Zeraora via the mobile version of Pokémon Home. The event runs between the 17th and 28th of June, PDT.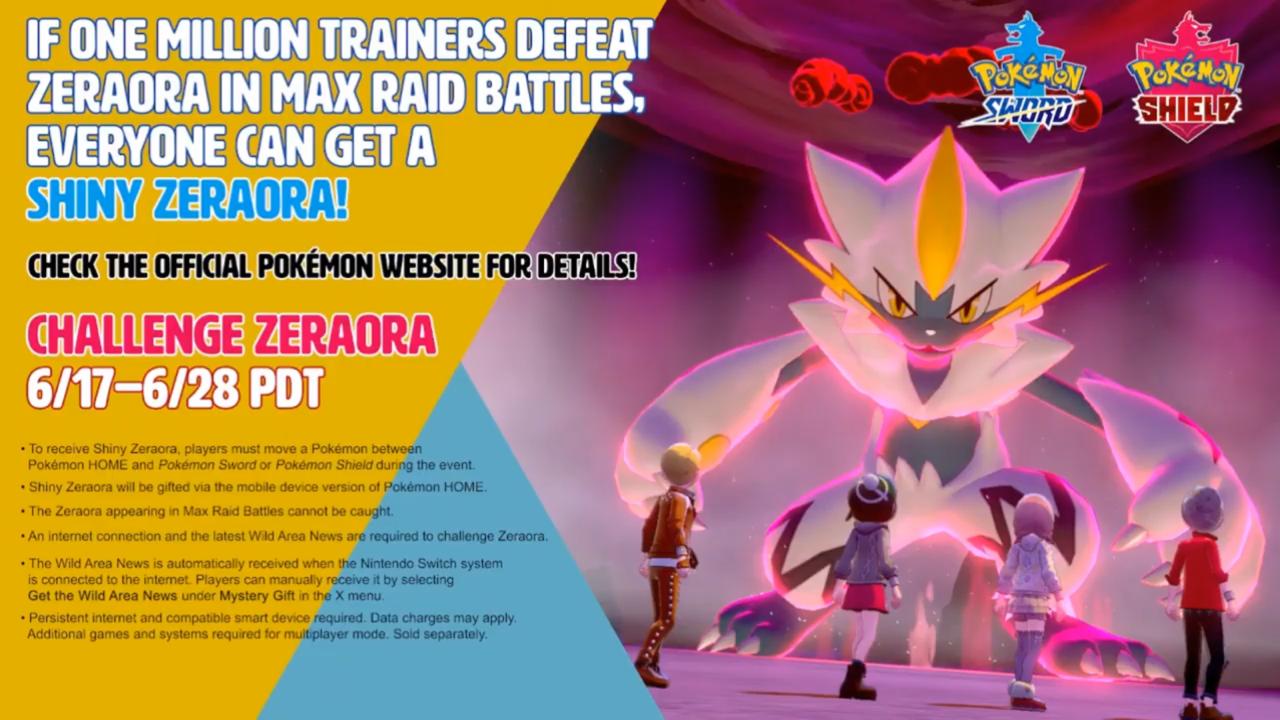 Another Pokémon Presents presentation will be available on the 24th of June. "Another big project" will be shared in this video stream.
For those who missed it, you can watch the Presents trailer below!
Edited by bobandbill and HeroLinik.