[Confirmed] Starter evolutions and new Pokémon leaked
New Pokémon have been leaked, including Starter evolutions. Spoilers within.
Update 2: We now have a separate chart for new leaks. For leaks revealed on 4th November and after, see the first image gallery.
Update: As of 3rd November, we've added many more leaks! A summary image is directly below, or you can check the image galleries for larger versions of individual images.
Several never-before-seen Pokémon from Pokémon Sword and Shield have been leaking on imageboards today. Although they are not yet confirmed, you can see them below.
Leaks as of 4th November, including new Galar forms revealed on or after this date:
This slideshow requires JavaScript.
A fanmade graph showcasing all leaked Pokémon as of 3rd November: (Note that this is't updated for leaked Pokémon shown from 4th November onwards!)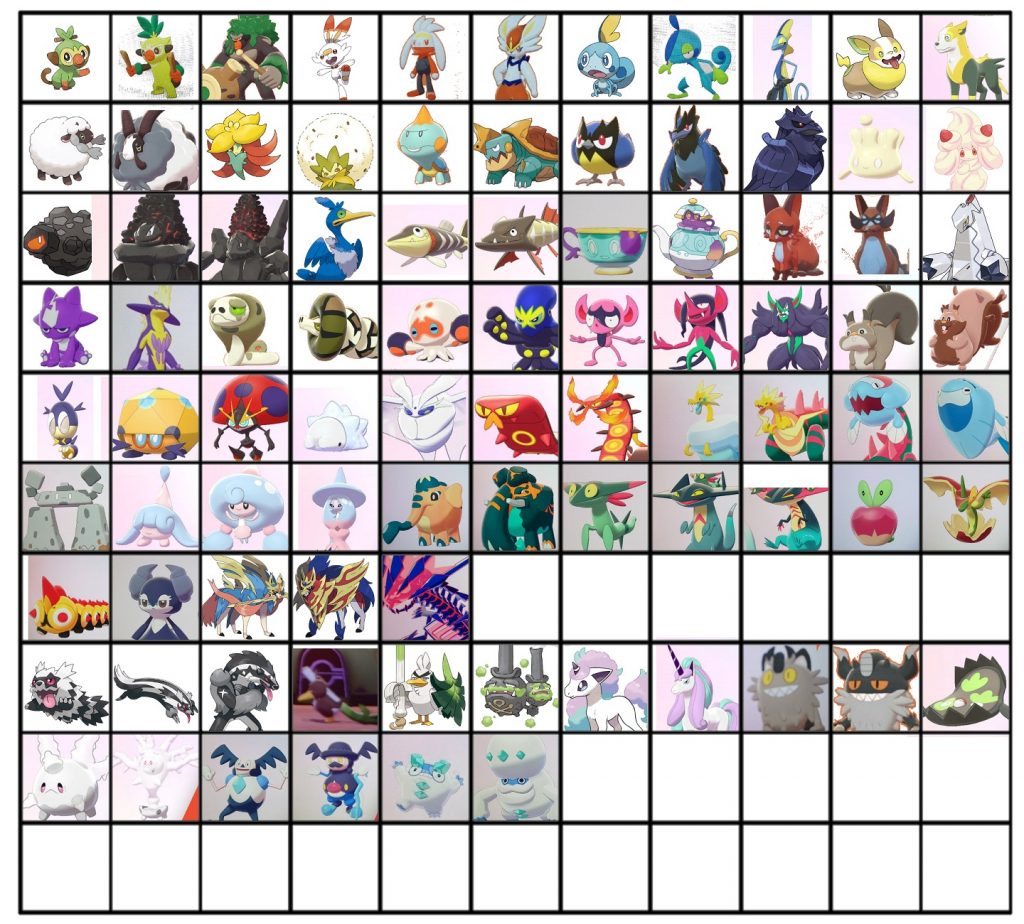 Leaks revealed between 1st November – 3rd November:
This slideshow requires JavaScript.
The fossil Pokémon can be fused together for a set of four versions. They have two top and bottom halves, so while you can't fuse two top halves, you can match a 'top' with either pair of legs.
Galarian forms as of 3rd November and earlier:
This slideshow requires JavaScript.
New Gigantamax forms as of 3rd November and earlier:
This slideshow requires JavaScript.
What do you think of these leaks?
Edited by bobandbill and erik destler.