[Updated] Pokémon GO Psychic Spectaular event leaked early
This time we've had the announcement and graphic come from official Twitter and Instagram accounts.
Update: Further details have now arrived. The event lasts from the 5th October, 1 PM PDT, until the 14th October 1 PM PDT. Psychic types will spawn more frequently (including Ralts!), Psychic-themed Field Research tasks will appear, and Shiny Drowzee will be added to the game.
---
The official Pokémon GO Twitter accounts, as well as Instagram page, have briefly announced a new Psychic type event, before pulling down the tweets. This may have been a mistake on Niantic's part. The in-game news has also mentioned the event, but simply states "Envision powerful Pokémon during the Psychic Spectacular".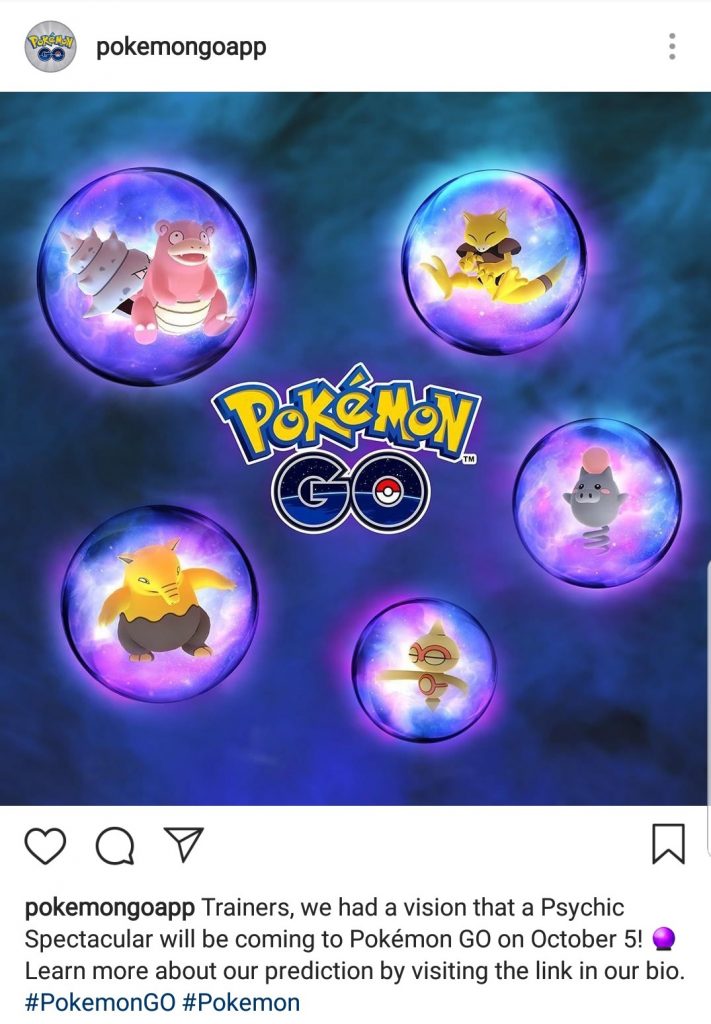 Thus far, what we know is:
The event is called Psychic Spectacular
The event starts on October the 5th (presumably around 1 pm PDT, given this is the usual start time for events)
[CONFIRMED] According to this Reddit post, an image shared on a discord channel showcases a banner with Shiny Drowzee and Hypno, and mentions Psychic-type field tasks.
We'll update when more information becomes available.
Thanks to Ursula for the tip.