Nintendo Switch Presentation Wrap Up
Nintendo has finally given out details on the Nintendo Switch! Learn about all the juicy details here.
Earlier today Nintendo aired their big presentation with all the details to know about the Switch. Details were given out on the pricing, other details, and game list in the upcoming year. Below you can watch the full presentation and you'll find a wrap up of all the things revealed below.
 PRICING, SPECS , AND OTHER DETAILS
Release Date: March 3rd Worldwide
Price: $299.95 USD, or £279.99 (UK)
A online subscription will be available at launch. A free trial will be given at the start, before you will have to pay for online. Read about it here!
Furthermore, "Subscribers will get to download and play a Nintendo Entertainment System™ (NES) or Super Nintendo Entertainment System™ (Super NES) game (with newly-added online play) for free for a month."
Region locking is gone!
Standard HDMI
2.5-6hrs battery life ( depends on the game )
USB Type-C portable batteries
Touch panel on screen
8 Switches can be connected at once for playing with friends!
Joycon is used to register amiibo
Can share play details over social media, as well as screenshots and video with the Joycon!
Gyro sensors are in Joycons as well.
Neon Red and Neon Blue colors confirmed for Joycons. Two versions of the Nintendo Switch are available, one with and one without colors. Same price for both.
Like the Wii Remote, Joycons come with a wrist strap as well.
Right Joycon has Motion IR camera.
Rumble sensors like past Nintendo Systems.
Joycon Grip, HDMI cable and AC adaptor among items coming with the Nintendo Switch.
6 locations across the United States will give you a chance to play the switch before release.
LIST OF CONFIRMED GAMES
1 2 Switch: A Minigame based game in which you use two Joycons to beat your friend in a variety of challenges like an old western shootout. It uses the rumble sensors to play. Focus is non screen gameplay, just your senses! It will release March 3rd as a launch title for the system.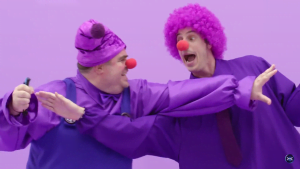 ARMS: A fighting game in which you thrust the Joycons forward as if you were boxing. You aim and try to knock out the opposing player by using both Joycons in a thumbs up pose. Stars Spring Man and Ribbon Girl. Release: Spring 2017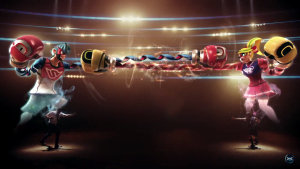 Splatoon 2: A massive sequel to Splatoon. Includes side-dodges, hairstyles, new squids, new Battle stages,new weapons, and more! Hints of a new multiplayer mode and more. Also has been confirmed to be portable, and has Gyro capability for the controllers. Releases Summer 2017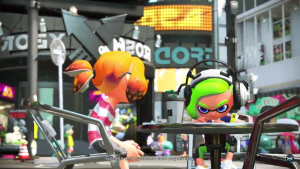 Mario Kart 8 Deluxe: Features four new characters – King Boo, Dry Bones, Bowser Jr and Inklings from Splatoon! Has four new battle arenas, a Balloon Battle mode and Bomb-ob Blast (a mode from MK Double Dash). Releases April 28th 2017.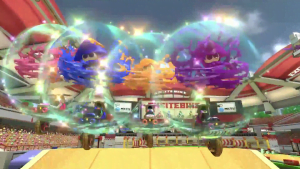 Super Mario Odyssey: A massive open world (sandbox) Mario title sent in the real world! Releases Holiday 2017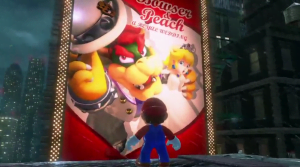 Xenoblade 2: A brand new sequel to Xenoblade Chronicles. Release Date: TBA, likely 2018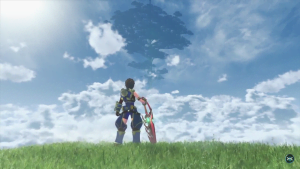 Fire Emblem Warriors: A Dynasty Warriors game, but this time with Fire Emblem! Only a small teaser is given. Release Date: TBA, likely 2018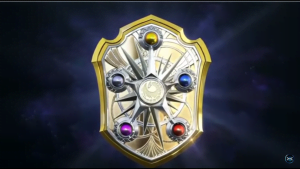 EA Sports bringing FIFA to be "custom built for the Nintendo Switch". Out later in 2017.
Other games seen briefly include Street Fighter, DBZ, Mario Kart (with Bowser Jr), Bomberman, Sonic, Sonic Mania, Super Bomberman R, Puyo Puyo Tetris, Minecraft, a snowboarding game and various others.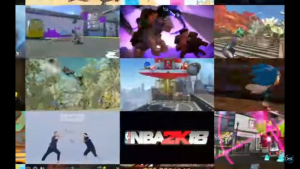 Legend Of Zelda Breath Of The Wild: A massive trailer was showcased showing more of the game, and giving us our look at Zelda and much more. It will launch with the system on March 3rd.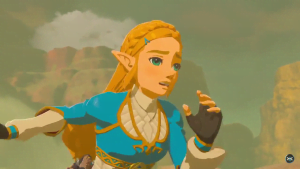 With everything revealed, the Nintendo Switch could have a lot of potential. What did you think of the presentation? What games are you looking forward to?