Magnificent Meloetta giveaway this December
The last of the monthly events! Grab Meloetta before December the 24th – but remember, generation 6 games only.
The mythical Pokémon Meloetta is now available for download within your 6th generation games! Each month for the 20th anniversary of Pokémon, one rare mythical Pokémon can be obtained. Last month had Genesect, and now we have Meloetta. Luckily this month sees a return to the WiFi distribution via the Nintendo Network – no need to visit stores! Note that this is only for sixth generation games – Pokémon X, Pokémon Y, Pokémon Omega Ruby and Pokémon Alpha Sapphire. You won't be able to download Meloetta for your Pokémon Sun and Pokémon Moon games.
It comes at level 100 and has the moves Quick Attack, Confusion and Round. That is underwhelming, but it does come with a PP Max.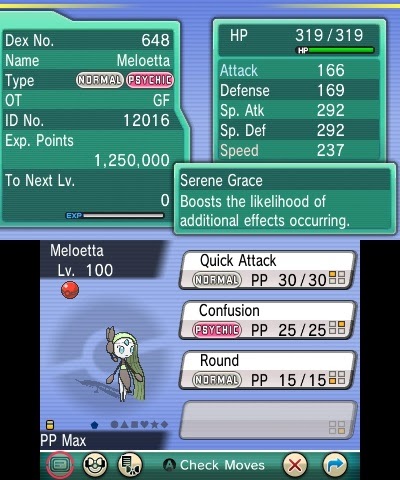 If you want to find out how to receive it via the download code, there's a handy guide within this page. Are you looking forward to the event Pokémon that has a laser strapped to its back? Be sure to download it before the 24th of December!
This is the last event of this sort for the year and for the sixth generation games, and a nice way to round out the 20th anniversary. That said, keep an eye out for the Magearna QR Code for Pokémon Sun and Moon. We'll have an article up when that is known.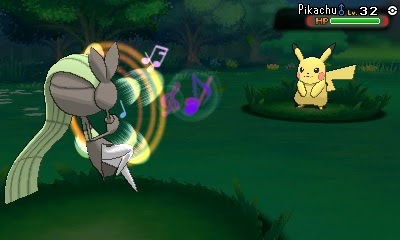 Images courtesy of The Pokémon Company.