Pokémon GO Leaders revealed
Now we actually know what the leaders of Instinct, Mystic and Valor look like!
Within the game Pokémon GO, upon hitting level 5 players get to choose one of three teams: Team Valor (Red), Team Mystic (Blue), and Team Instinct (Yellow). Each one is tied to one of the Kanto legendary bird Pokemon (Moltres, Articuno and Zapdos respectively). However, they also each have a leader, who only appeared to us via silhouette.
At the San Diego Comic-con event last weekend however, we got a full image of these characters, and their names!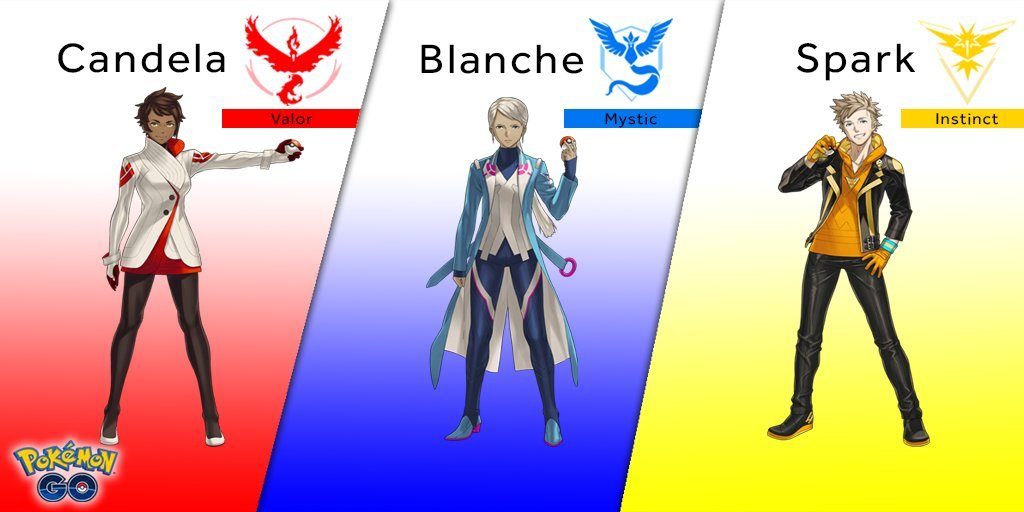 Candela, Blanche and Spark are the leaders. We will hopefully see more of them when the game received updates, and perhaps some events involving them and the respective legendary Pokémon for each group.