CoroCoro leaks silhouette regarding upcoming Mythical Pokémon
With Pokémon Day on the horizon, there's more than enough reason to be excited.
Update: A new version of the image has appeared on the official Pokémon Sword and Shield website.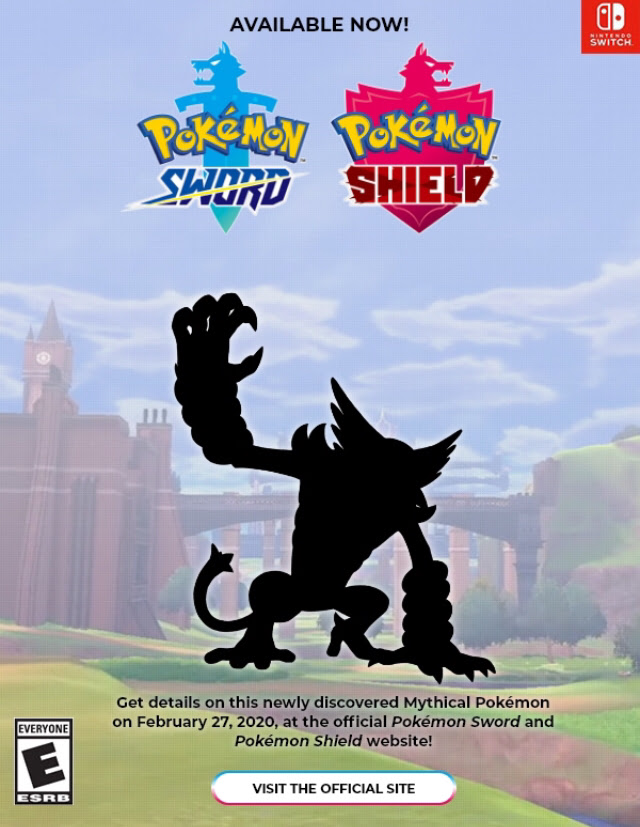 ---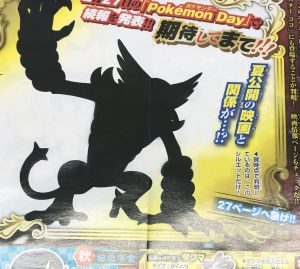 It appears that CoroCoro is at it again, as a silhouette of the upcoming Mythical Pokémon has been leaked.
The silhouetted Pokémon, which is set to be revealed on Pokémon Day on February 27th, appears to have a somewhat slim build. By comparison though, its arms are rather large, almost muscular, and its hands feature claws. It is currently not known what its name, typing, or Abilities are, however further details will be revealed on Pokémon Day. We'll keep you updated when more information comes.
What are your thoughts on this mysterious Pokémon?
Thanks to PokéBeach for providing the original source.