Pikachu wearing Ash's hats return
Now underway: a redistribution of Ash's Hat Pikachu in celebration of Let's Go! Pikachu and Let's Go! Eevee's impending release. Hurry: ends December 1!
In celebration of the upcoming Pokémon games Let's Go! Pikachu and Let's Go! Eevee, as well as commemorating Ash and Pikachu's many adventures in the TV series, The Pokémon Company International have announced the return of a selection of Pikachu wearing Ash's Hat.
Starting today, until December 1, you can snag your very own! This giveaway is available for individuals with a copy of Pokémon Ultra Sun and Pokémon Ultra Moon.
The codes to redeem Pikachu are as follows:
Pikachu with
Ash's Hoenn Hat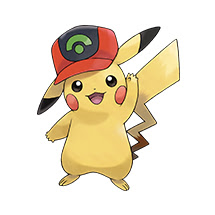 LETSGOPIKACHU06
Pikachu with
Ash's Sinnoh Hat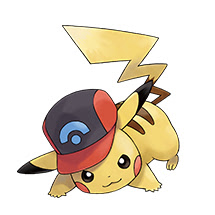 LETSGOPIKACHU09
Pikachu with
Ash's Unova Hat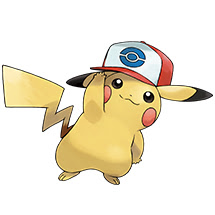 13LETSGOPIKACHU
Pikachu with
Ash's Kalosian Hat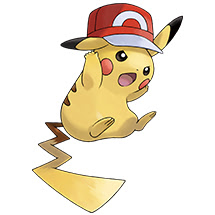 LETS17GOPIKACHU
Pikachu with
Ash's Alolan Hat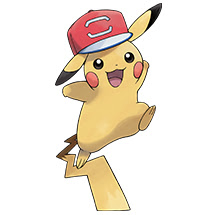 LETSGO19PIKACHU
The last time the Ash Hat Pikachu was distributed was one year ago, but with the proviso that you could only grab one of the Pikachu being distributed. As these Pikachu are being treated as separate events this time around, you now have the option of grabbing them all — nearly. This time around, it doesn't appear that a Pikachu wearing Ash's original hat is available, nor is there a code for one wearing Ash's cap as featured in Pokémon The Movie: I Choose You!
As with the last distribution, all the Pikachu in this distribution have a fixed Hardy nature.
To obtain your Pikachu, turn on your copy of either Pokémon Ultra Sun or Pokémon Ultra Moon, select "Mystery Gift" at the main menu, and then "Receive Gift". Once there, select "Receive Via Code" and input the code as shown.
Co-written by Axeliira.
Edited by LinearAxel

Thanks to Sheep for the tip!