Second round of the Global Challenge announced for Pokémon GO, featuring Zapdos!
To coincide with GO Fest in Chicago, the second round of the Global Challenge has been unveiled. If successful, Zapdos will make a shocking appearance!
The second part of Professor Willow's Global Challenge for Pokémon GO begins July 14 and will last until July 15.
Are you ready for round two of Professor Willow's Global Challenge? Starting July 14, each area of the world will have the chance to unlock game bonuses that take effect starting on July 16, with the chance to unlock Zapdos Day on July 21! Learn more: https://t.co/GGJMaezimB pic.twitter.com/ziQ7sWWMVT

— Pokémon GO (@PokemonGoApp) July 12, 2018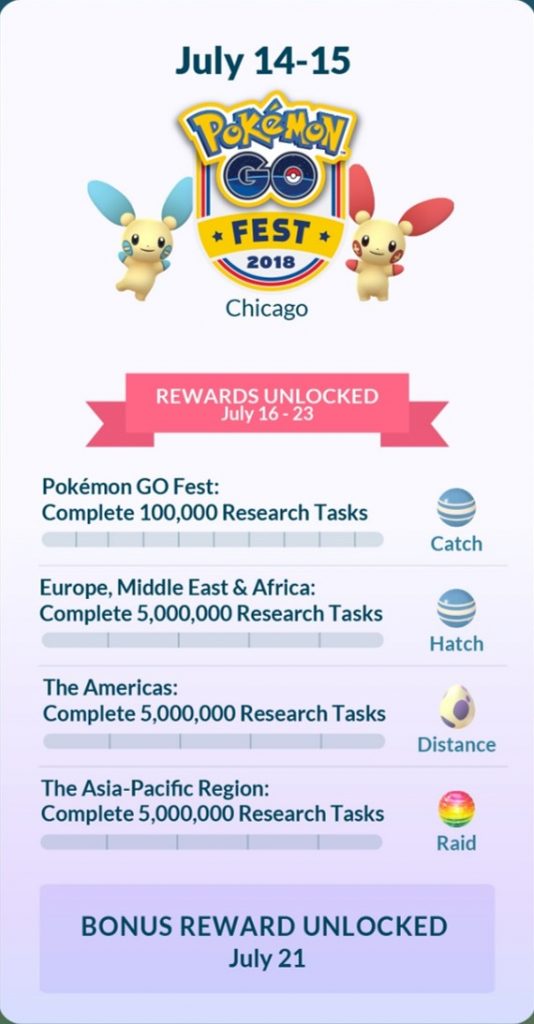 Coinciding with GO Fest in Chicago, certain areas in the world have been given challenges to complete, and will be rewarded. For the second Global Challenge, each region, along with GO Fest participants, have been tasked with completing a certain amount of Research Tasks. Each region also has a specific bonus for completing their task.
Once the challenge is completed, the respective bonuses will be unlocked starting July 16, lasting until July 23. If all challenges around the world are completed, on July 21 players will be able to receive five Raid Passes when they spin a Gym. Zapdos will also make a return to Raid Battles, now knowing the Fast Attack Thundershock. There is also the chance that players may encounter a Shiny Zapdos.
It is not yet clear if you can use TMs to teach Thundershock to Zapdos you have already caught. Players are hoping you can as otherwise any Zapdos already levelled up will be "inferior" to Zapdos with Thundershock. Furthermore, not giving this option may lead to a greater 'fear of missing out' (FOMO) for players, which could lower interest in regular Legendary events.
Quite the shock, eh?
Edited by bobandbill.