Detective Pikachu Gets An International Release Date!
Detective Pikachu is finally releasing worldwide! Read all about it here!
Detective Pikachu has been a game talked about a lot recently, has finally been given an international release date ahead of its movie debut. You can watch the trailer released today below.
Launching this March, Detective Pikachu follows the story of Tim Goodman who goes to Ryme City to search for his missing father. As he makes his way to the detective agency his father worked for, he meets a mysterious Pikachu that can talk! They decide to team up and solve mysteries, discovering the secrets of Ryme City and the disappearance of Tim's father.
There is also a very special Amiibo to go with the game!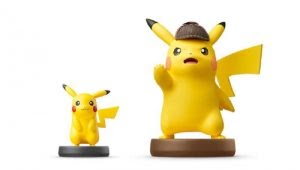 The Detective Pikachu Amiibo is quite large compared to other Amiibo, making it a very unique addition to collections. With the Amiibo you can get clues to help you solve the case your working on if your stuck.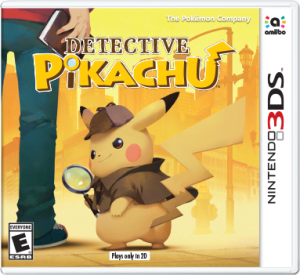 Detective Pikachu has an episodic format and the full story chapters will launch on the 23rd of March in Japan, and the rest of the world the same day. The game was popular upon the release of its first episode in Japan and even has a movie coming soon! Detective Pikachu will surely go on to be a big name as the game and movie release.
So are you ready to solve some mysteries?
Edited by Sotomura