UPDATE: Marshadow distribution hits Europe and North America
Marshadow has hit European waters and is making its way towards North America, don't miss out!
So the Marshadow distribution has begun, making its impact on Europe on October 1st and appearing in North America from October 9th. This Marshadow will be available at various "select retailers" throughout Europe and at GameStop stores throughout North America. Make sure to stop by these places to pick up a code for your very own Marshadow! Here's a reminder of what you'll be getting.
This level 50 Marshadow will have its special Z-Crystal, Marshadium-Z and will have the following moves: Shadow Ball, Close Combat, Spectral Thief and Force Palm. As it has its Z-Crystal, it will also have access to its unique Z-Move, Soul-Stealing 7-Star Strike! Here's a sneak peek below: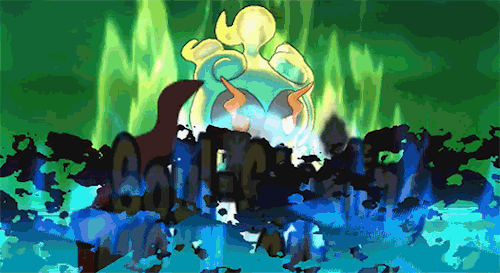 Wondering how long you have to get this amazing Pokémon? Europeans will have until November 16th, whilst North Americans will be able to obtain Marshadow until October 23rd. Update: Marshadow has made its way to America and is available at the following stores (more stores to be announced, watch this space!):
United States – At Gamestop until October 23rd 2017
Canada – At EBGames until October 23rd 2017
Mexico – At GamePlanet until October 23rd 2017
Australia – At EBGames from the next few days until October 23rd 2017
United Kingdom – At GAME until November 16th 2017
France – At Micromania until November 16th 2017
Germany, Italy, Norway, Sweden – At Gamestop until November 16th 2017
Belgium, The Netherlands – At Intertoys (Code), GameMania, Cora, Smartoys & FNAC (Nintendo Zone) until November 16th 2017
Spain – At GAME (Nintendo Zone) and Amazon (pre-order Ultra Sun/Ultra Moon) until November 16th 2017
Portugal – At FNAC (Nintendo Zone) stores until November 16th 2017
Poland – At Swiat Gier stores until November 16th 2017
Chile – At Microplay until October 23rd 2017
Colombia – At Alkosto until October 23rd 2017
Perú – At Next Level until October 23rd 2017
Panamá – At EstiGames until October 23rd 2017
Costa Rica – At Vértigo until October 23rd 2017
Guatemala – At El Duende until October 23rd 2017

As per the Pokémon website.
Once you receive your code, don't forget to do the following:
Select Mystery Gift on the main menu.
Select Receive Gift.
Select Get with Code/Password, then Yes, and then Yes again to connect to the internet.
Enter your password.
Watch as you receive Marshadow.
Speak to the delivery person in any Pokémon Center to pick up Marshadow.
Most importantly, save your game!
Edited by bobandbill and tokyodrift.