Japanese Shiny Silvally Event has been spotted!
A shiny Silvally will be available in Japan!
There's been various promotional items spotted in Japan revealing a Shiny Silvally event. It's going to be a Serial Code event that's going to be distributed between September 22nd to October 16th. The codes will stay redeemable until November 16th. The Silvally will be level 100, holding a Golden Bottle Cap.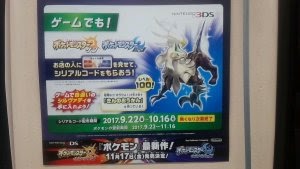 Thanks to Serebii for the info!