Two Familiar Faces Appear in the Pokémon Sun and Moon Anime!
Look who's appearing — Misty and Brock return, along with Mega Evolutions of their own!
In the upcoming Pokémon Sun and Moon anime, two familiar characters will make their appearance! Telubi-kun Magazine shows us that Episodes 42 and 43 will introduce us to Ash's first-series companions Brock and Misty! Not only will Ash will make a return to Kanto and meet them, but he will also battle them. Misty has a Mega Gyarados and Brock has a Mega Steelix!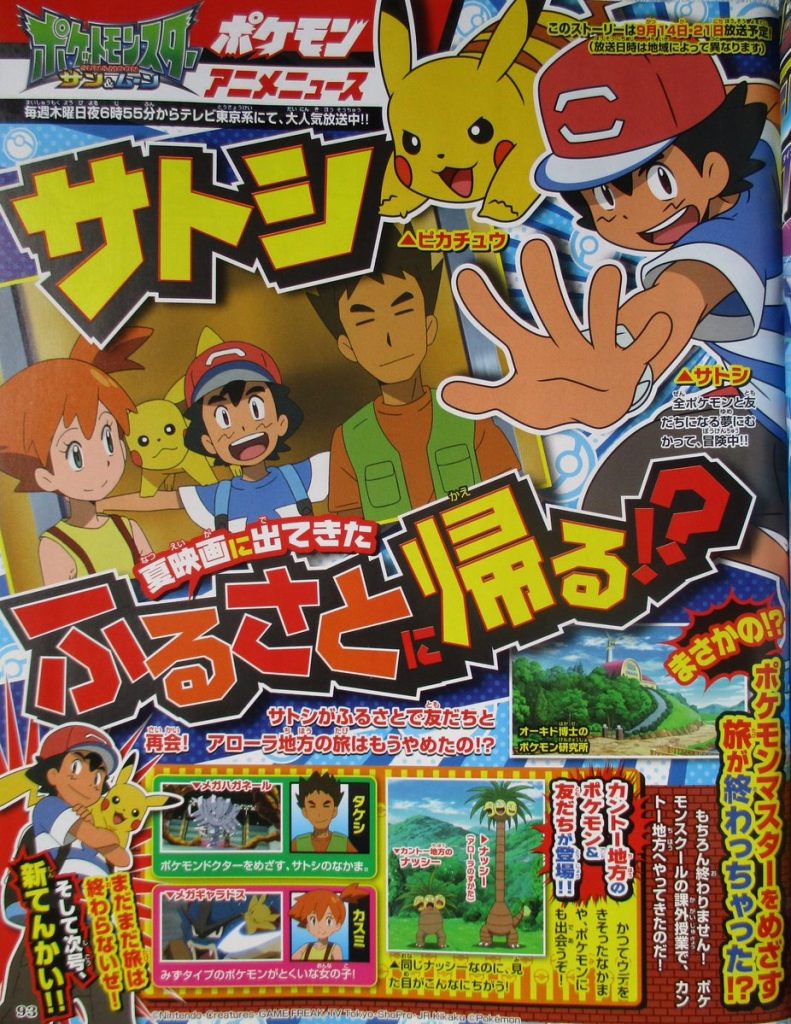 It's been a while since we've seen these two – are you excited for their brief return?
Edited by Charlie Brown.