Magikarp Jump clears 10 million downloads
Even one of the most pathetic Pokémon has enjoyed its time in the spotlight. Wallpapers have been released to celebrate!
The mobile phone app Magikarp Jump has passed an impressive 10 million downloads milestone (worldwide) since releasing a couple months ago. That's a lot of jumping Magikarp!
The game developers have celebrated their announcement by releasing a special wallpaper for users on iPhone and Android. The cover image is the wallpaper for Android, and the iPhone one is below.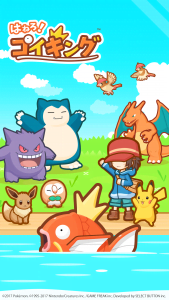 What do you think of the plucky title that's managed to turn tragikarp into a winning mobile title?
Thanks to Achromatic for the tip!