Marshadow Event Confirmed for Japan
Marshadow has been announced to be distributed along with a new movie release!
Following CoroCoro, the official Pokémon Movie website has confirmed a new distribution event. The mythical Pokémon Marshadow is being planned to be distributed in Japan to go along with the new movie "Pokémon I Choose you".
The Marshadow will be level 50 with a moveset consisting of Spectral Thief, Close Combat, Force Palm, and Shadow Ball. It will also be holding a Marshadium Z Z-Crystal. As of right now, there have been no international release dates announced.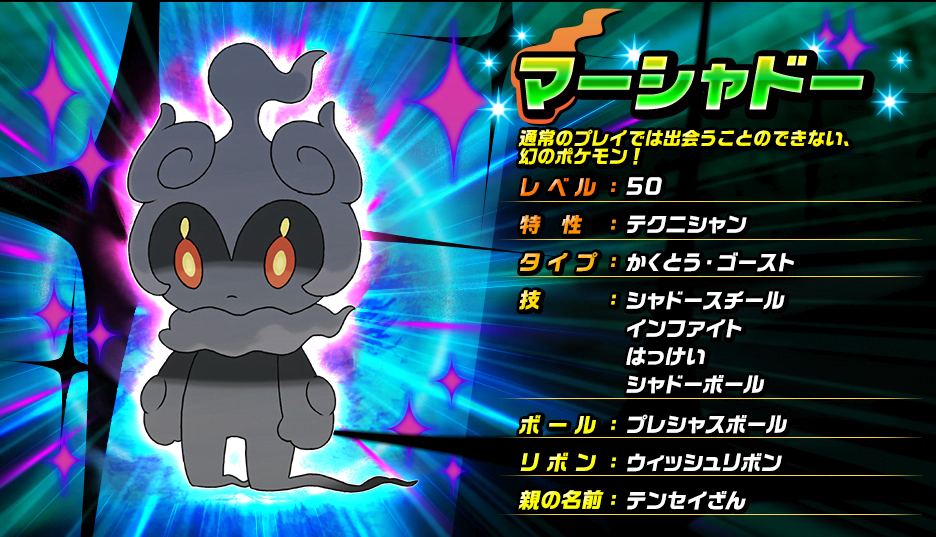 Do you plan on obtaining this Pokémon once it's released?
Edited by bobandbill