Pokémon GO Update – Now With Minor Bug Fixes and Downloadable Loading Screens!
Learn more about the artist behind the loading screens of Pokémon GO!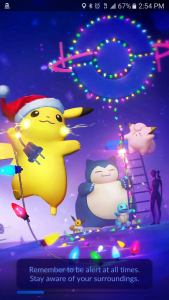 While we are still anticipating the upcoming updates of PvP, trading between players, and the new Fire and Ice update, Niantic has implemented a minor update for Pokémon GO, on both Apple and Android devices. Niantic announced the update via Twitter on Monday stating that the app is implementing a few bug fixes. The update is rolling in small batches so don't fret if you haven't gotten it yet!
Have you ever wondered how the developers of Niantic come up with these beautiful loading screens that appear every time you open or restart your game? You were probably blown away by the recent artwork from past and present events. If you were a fan of one or all of the loading screens, good news! They are all available for download at the Official Pokémon GO website.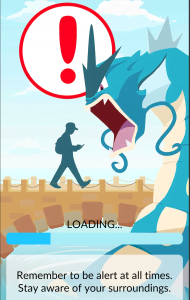 Remember the screen on the right? This was the first loading screen you saw, when the game came out for the very first time last year. Although this particular one was not created by Hutchins, she decided to craft up ideas for the oncoming events such as the Halloween and Christmas events. Throughout the year, the loading screens have changed by the seasons. For example, this past Fall during the Halloween event, we saw a player walking through the woods with a giant Gengar hiding behind the trees. During Winter, we saw two loading screens: a Christmas one and a New Year's one. These two screens contained second generation Pokémon. Finally, with our current loading screen, we have a Steelix in the background.
You can learn more about Mieke Hutchins and her artwork at the Pokémon GO official website. They are also looking for more suggestions for any Pokémon you want featured on future loading screens!
Edited by 5qwerty, bobandbill, and Volpe Artica.