Nintendo introduces the New Nintendo 2DS XL
Hot on the heels of Sun and Moon's super sales, Nintendo introduces a major revision to its budget-conscious Nintendo 2DS line for $149.99.
Overdue for a revision, the square design for the Nintendo 2DS is being thrown out the window for a clamshell 2DS in the form of the New Nintendo 2DS XL. The New Nintendo 2DS XL arrives on shelves in North America on July 28 for US$149.99, Europe on July 28, Australia on June 15 for AU$199.95, and Japan on July 13 for ¥14,980. (Pricing information for Europe was not available at the time of publishing.)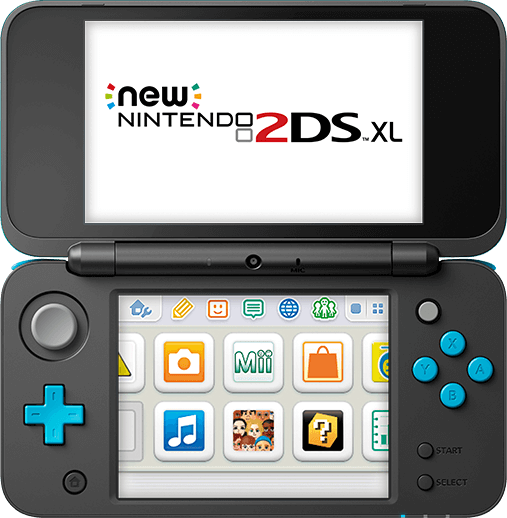 Boasting a design that's actually smaller and more streamlined than the incumbent New 3DS XL, the revision brings, apart from 3D, feature-parity with the rest of the New Nintendo 3DS series of consoles. Namely, it gives us an NFC reader to using Amiibo, the faster processor for enhanced games such as Pokémon Sun and Moon, and, for supported games, C-Stick and ZL/ZR buttons for fine-tuned camera controls and more.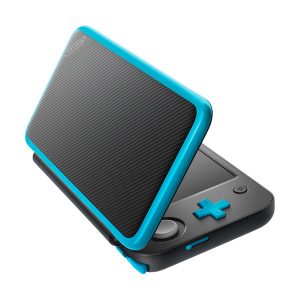 From Nintendo of America:
REDMOND, Wash., April 27, 2017 – The Nintendo 3DS family of systems will soon be adding a new member. On July 28, New Nintendo 2DS XL makes its debut in the United States at a suggested retail price of $149.99. The New Nintendo 2DS XL system gives consumers a third choice of hand-held systems, one that offers pricing and features that fit between the Nintendo 2DS and New Nintendo 3DS XL systems. New Nintendo 2DS XL will launch on the same day as two big new games for the Nintendo 3DS family of systems: Hey! PIKMIN and Miitopia.


"This new addition to Nintendo's portable hardware line demonstrates our commitment to the hand-held market," said Reggie Fils-Aime, Nintendo of America's President and COO. "New Nintendo 2DS XL sports a beautiful clamshell design and offers a great balance between price and performance."

The new system will be available in a stylish black/turquoise color, and will use the same size large screen found on New Nintendo 3DS XL systems. As the name of the new system implies, visuals will be displayed in 2D only. The system is lighter but still packs the same power as New Nintendo 3DS XL, and has built-in NFC support for amiibo cards and figures. It can play the massive library of quality Nintendo 3DS, New Nintendo 3DS and Nintendo DS games in 2D. Nintendo systems are also the only dedicated video game systems where people can find their favorite characters and game franchises, such as Mario, Peach, Yoshi, Kirby, Pokémon, Fire Emblem, Mario Kart, Super Smash Bros., Animal Crossing and The Legend of Zelda.

There are over a thousand games in the Nintendo 3DS game library and more are always on the way, including two that launch on the same day as New Nintendo 2DS XL. These new games will offer fun new experiences for New Nintendo 2DS XL owners, and for owners of any Nintendo 3DS family systems.

Hey! PIKMIN: In this brand-new style of Pikmin game, players guide Captain Olimar through 2D side-scrolling levels and collect Sparklium to refuel his crashed ship, the S.S. Dolphin 2, so he can escape the planet. The touch-screen controls let players choose the right Pikmin to toss at enemies and objects, which is critical to defeating foes and solving the many puzzles Olimar encounters during his adventure.

Miitopia: Band together with your Mii and Mii friends to explore your own personalized world of Miitopia. Cast Mii characters into various roles and watch hilarious scenes unfold as they work together to defeat the Dark Lord who has stolen the faces of townspeople of Miitopia. Players can bring in their created Mii characters from the Miitomo or Tomodachi Life games, or create their own Mii team in the game. This game has a lighthearted tone with traditional and strategic RPG-like elements, including customization, relationship building and team management.

Remember that New Nintendo 2DS XL features parental controls that let adults manage the content their children can access. For more information about other features, visit http://www.nintendo.com/2ds/new-nintendo-2ds.