Tough Love: A Practical and Proven Guide to Successful Parenting
Check out the latest in Pokémon non-fiction, penned by some prominent figures!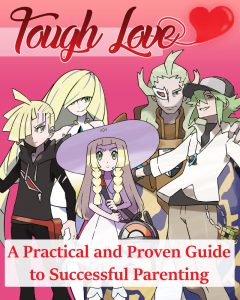 Written and edited by Ghetsis Harmonia and Lusamine
Foreword by Giovanni
Format: Paperback
$507.10 $2,204.40 You save $1,697.30!
Ships and sold by Amoozon.com. Gift-wrap available.
Castelia Times best seller
Description
Raising children, or even a single child, is no easy task. As a parent, you have to dedicate much of your time and energy to your family. But what about your own peerless ambitions? In Tough Love, two influential leaders, Lusamine, president of Alola's Aether Foundation, and Ghetsis Harmonia, a sage and speech writer of Unova's Team Plasma, share their secrets on how to successfully raise your kin—without sacrificing your own individual goals. Also featured is an exclusive foreword by Team Rocket's own Giovanni, who has come out of hiding to give his own parenting insights.
Product Information
Publisher: Lumiose Press
Publication date: March 31, 2017
Language: English
Book length: 1,118
Customer Reviews
2 customer reviews


 1.0 out of 2 stars

 Absolutely Not Accurate
I have never read anything so terrifying and further from the truth when it comes to parenting. I hope these hooligans never visit the region where my daughter is located. I will absolutely notify InterPol, which I am definitely not a member of, about these authors immediately. They've probably been looking for Ghetsis for a while now anyways; not that I would know, considering I am not involved with them.
By A Handsome Fellow


 Garbage
If I could rate this book 0 stars, I absolutely would have. These authors have no compassion for their own children or anyone else. I'll admit, I've made some mistakes when it came to parenting back in the day, but I always put my daughter's happiness and well-being above all else, even my own research goals. This book is absolute rubbish and I hope no one ever wastes a dime on it again.
By An Ex-Scientist
Customers who viewed this also viewed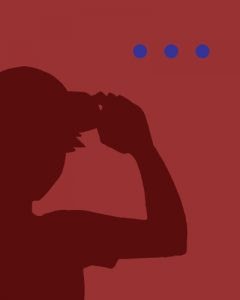 …


 (151)
$19.96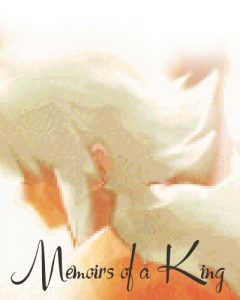 Memoirs of a King


 (156)
$10.18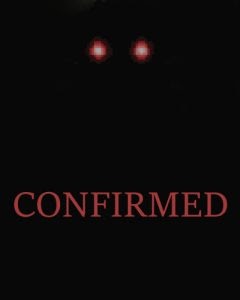 Confirmed


 (107)
$20.06
Edited by bullandbovine.
Cover image by Bovvon.