New Pokémon Duel Update now live!
There's a new Gym Cup system in place! Are you going to be participating, readers?
There's been a significant update to Pokémon Duel, readers! This update introduces the Gym Cup challenges! Here's what they are in further detail:
This slideshow requires JavaScript.
As of today, special login bonuses will now be given out! Each day will be a different bonus, so do login to Duel daily and see what kind of fun prizes you can get! More info here: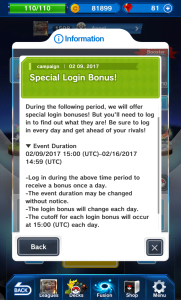 Trainers, if I were in your shoes, I'd start building a deck consisting of the best Flying and Ice-type figures in order to take advantage of the MP and damage boosts! Are you going to be participating? What do you think of this new cup? Let us know in the comments below!
Edited by bobandbill and Jake.