Machamp distribution in Japan based on Olympic Wrestler
And not just any wrestler – one who has twenty gold medals in major competitions!
Japan are known for quirky advertisements and marketing campaigns, and the Pokémon franchise is no exception. A Machamp distribution event has been announced for Japan at 7-Eleven's "7-Spots" (Wi-Fi hotspots), Tsutaya, Pokémon Center and Pokémon Store, and various Nintendo 3DS Stations found at specialist game retailers. What's special about this Machamp? It supposedly belongs to the Olympic Wrestler Saori Yoshida, a gold medallist of multiple Olympic Games and World Championships.
The Machamp comes with Double Edge (a move it cannot normally have), Bulk Up, Strength and Quick Guard, and the website claims these are all techniques that Saori Yoshida is good at too.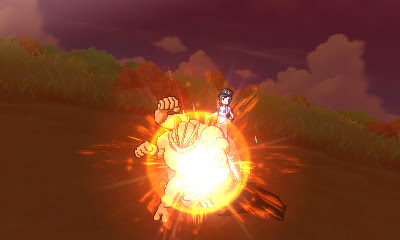 There's also a YouTube video below released a while back featuring Saori being held by Machamp, just like in Pokémon Sun and Moon. This seems to be a case of promotion for both the person and the games.
What do you think of this distribution and advertisement? What other real life people would you like to see a Pokémon distribution based upon?
Thanks to Achromatic for the tip.
Edited by Jake.