Cinnabar Volcano Burger
Learn how to make the most adept arranging of mother's specialty: the Cinnabar Volcano Burger!
Welcome to the Striaton Cooking Station, your one-stop location for all the latest and greatest culinary masterpieces you can make right at home! Today we're going to be tackling an old favorite. It's clear mother knows best when she whips up her specialty, the Cinnabar Volcano Burger! It takes a bit of time to prepare, but the result is a worthwhile dinner meal erupting with flavor! Following our recipe will give you enough for five servings.
But your first order of business will be to create the side dish: Seafoam Islands Coleslaw!
Ingredients:
20 oz. [0.57 kg] finely shredded green cabbage
17 fl. oz. [½ L] Japanese mayonnaise
¼ onion, finely chopped
1½ teaspoons salt
2 tablespoons olive oil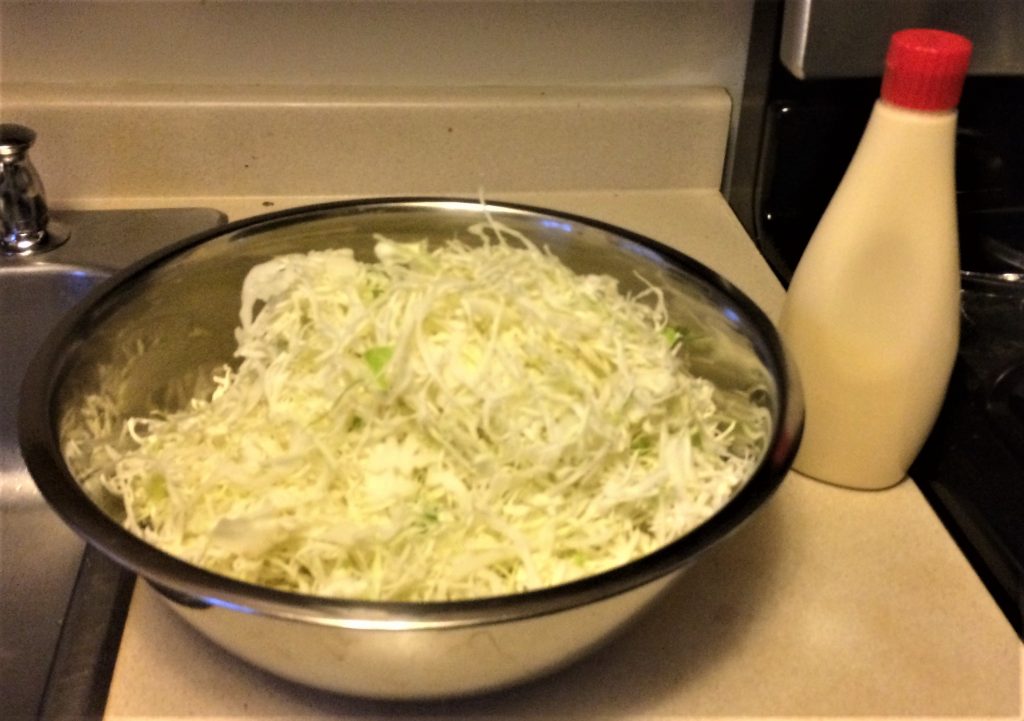 In a large bowl, thoroughly mix the shredded cabbage, Japanese mayonnaise, chopped onion, salt, and olive oil. Simple! Store away in the fridge for the time being.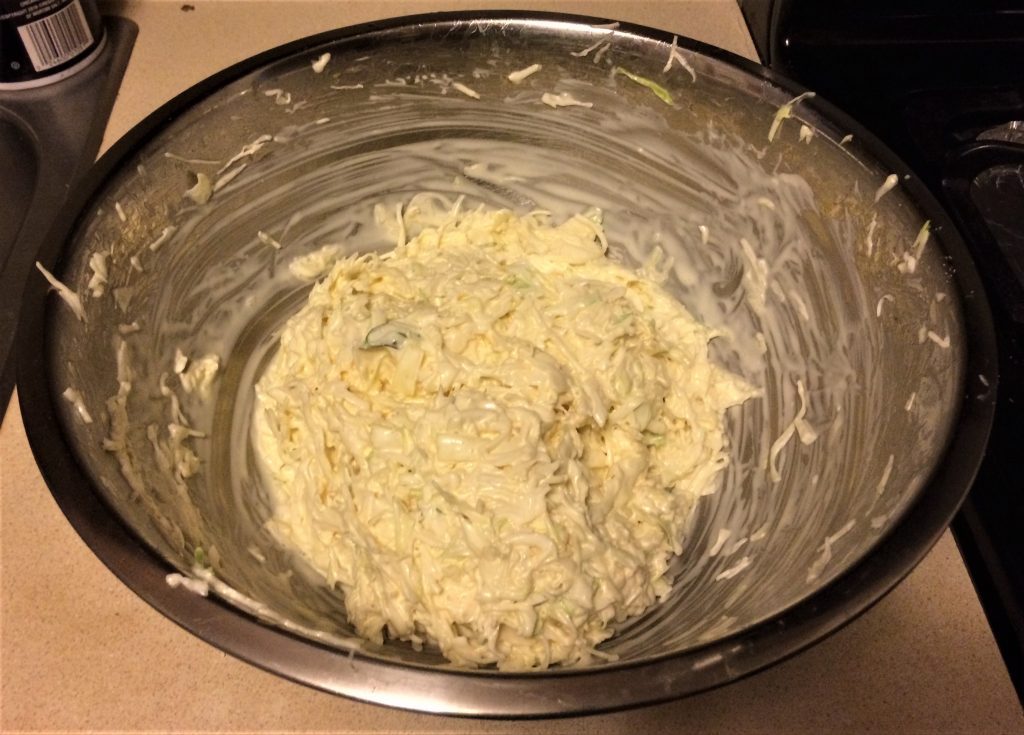 Next we'll work on the main dish, starting with a special cream cheese sauce!
8 oz. [0.23 kg] cream cheese
⅛ teaspoon Japanese mayonnaise
1 teaspoon garlic powder
2 teaspoons chili powder
1 jalapeño pepper, sliced 
Start off by softening the cream cheese by warming it up in the microwave for 15-20 seconds. Next, mix the cream cheese, Japanese mayonnaise, garlic powder, chili powder, and jalapeño slices together in a small bowl. Once everything is evenly mixed, set the sauce aside.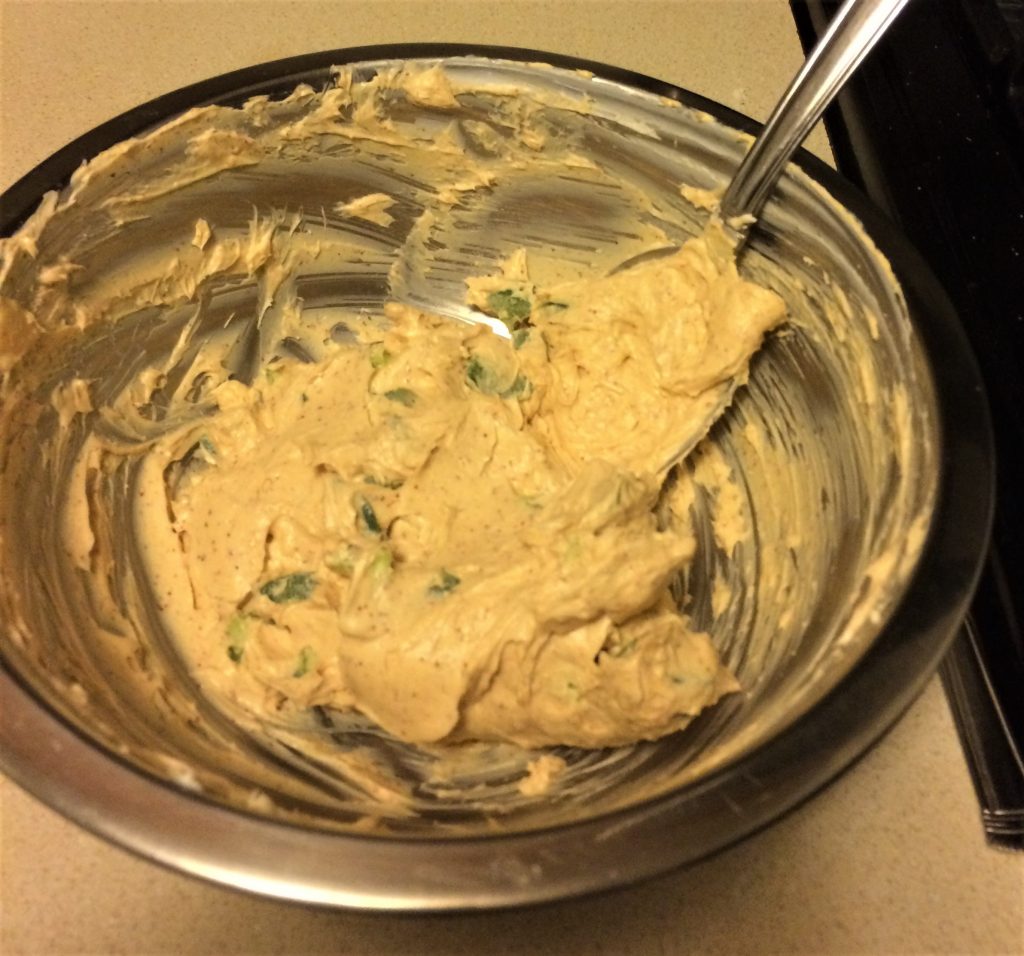 The next step will be to make the magma—some sloppy joes!
2½ lbs. [1.13 kg] ground beef
1 large green bell pepper, diced
½ onion, diced
1 cup water
1½ cups ketchup
5 cloves garlic, minced
2 tablespoons brown sugar
2 teaspoons chili powder
½ teaspoon red pepper flakes
Worcestershire sauce
Salt
Ground black pepper
Use a large pot to brown the ground beef. Once ready, drain the fat thoroughly, then return it to the pot. Mix in the green peppers, onions, water, ketchup, garlic, brown sugar, chili powder, red pepper flakes, and Worcestershire sauce. Add pinches of salt and ground black pepper as desired. When everything is mixed together, cover the pot and leave it to simmer on medium to low heat for about 20 minutes—now it's time to work on the patties!
2½ lbs. [1.13 kg] ground beef
10 slices pepper jack cheese
Divide and shape the ground beef into 10 patties. Place 2 slices of pepper jack cheese (or an approximate equivalent, if you're slicing the cheese yourself) on top of 5 patties. Using the remaining 5 patties, cover the patties with cheese on them and pinch the seams together.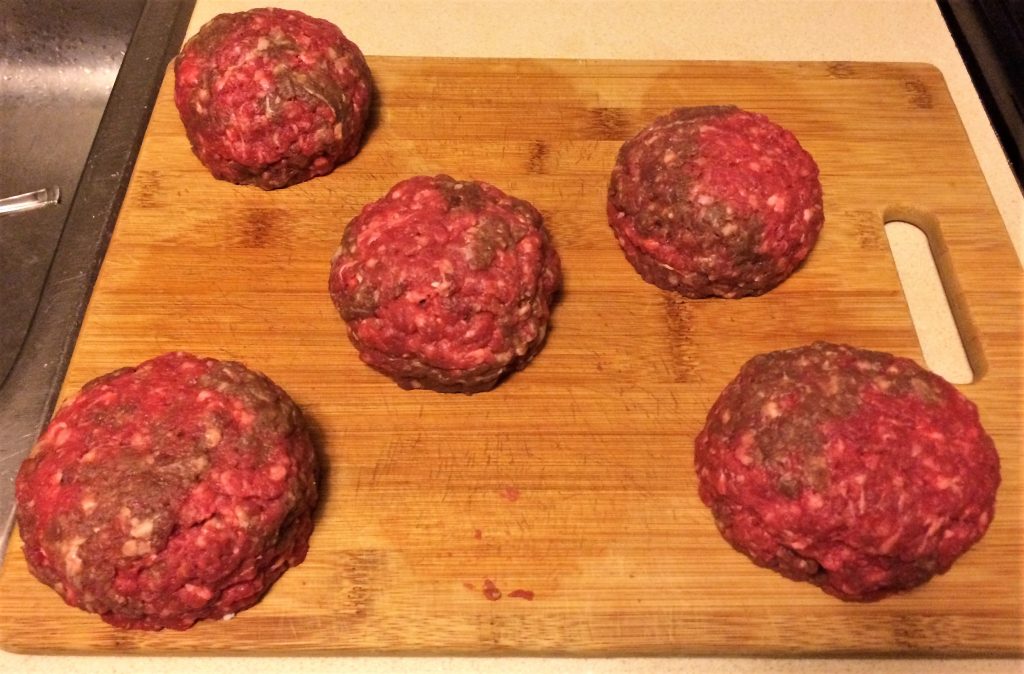 In order to make the patties thinner, place some plastic wrap on top of them and, using the back of a plate, press down on them until they are evenly flat. Grill to your desired rarity while the sloppy joes simmers.
Now for the assembling! But you still need two important ingredients:
Buns or rolls of choice
Hot sauce of choice
Grab a bun, patty, and some sauce—but remember what mom always says: leave some for everyone!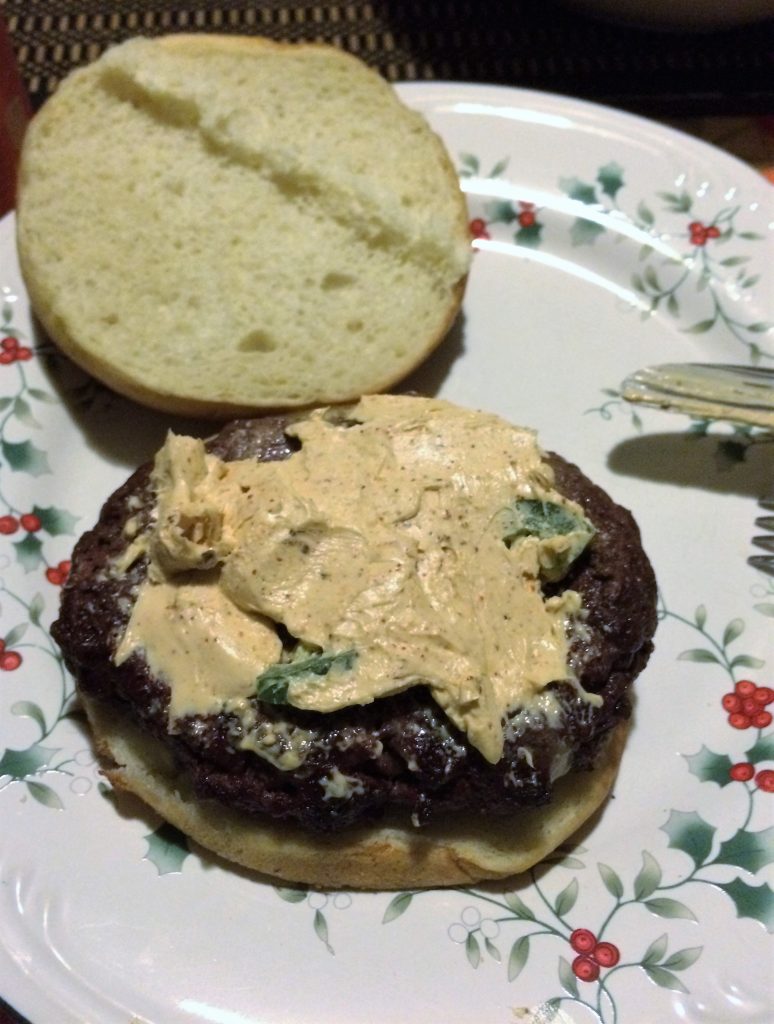 Pile on the sloppy joes. Splash on some hot sauce for good measure.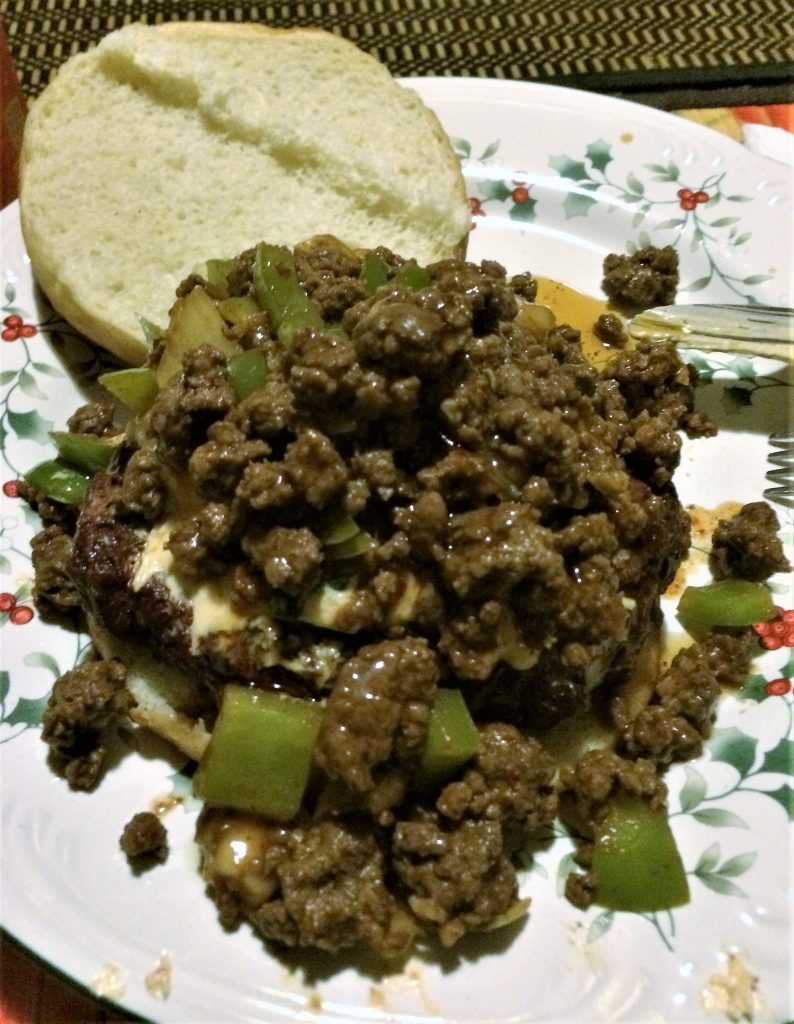 Top it off with a bun—but don't forget the Seafoam Islands!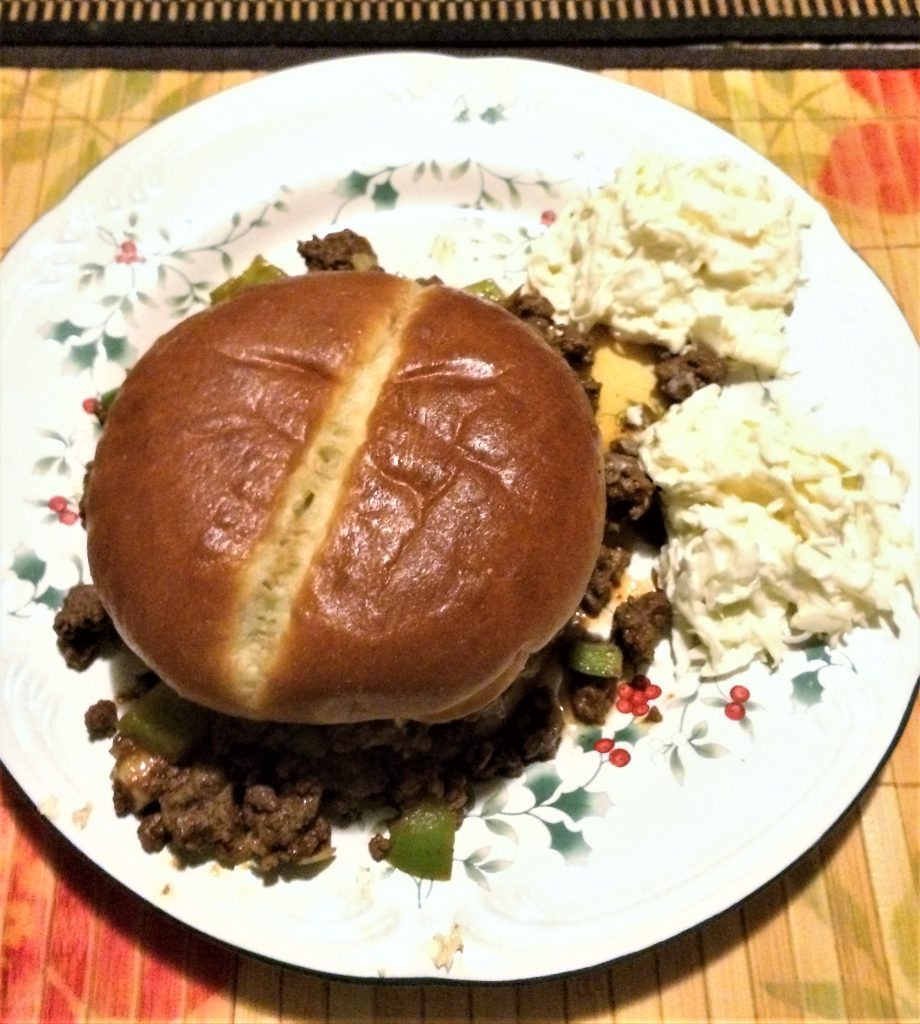 And there you have it! Mom's specialty, the Cinnabar Volcano Burger! All that's left is to devour ravenously!
If you're craving some of mom's home cooking, give our recipe a try, and let us know how your Cinnabar Volcano Burgers turned out in the comments! And be sure to join us next time for more great eats from around the Pokémon world on the Striaton Cooking Station!
Edited by Android 18, bobandbill, and Volpe Artica.