20th Pokémon Movie Announced
"Pokémon I Choose You" is due for release in Japan on the 15th July 2017. Check out the trailer and images here!
Today on the Pokémon television show Oha Suta, the 20th Pokémon movie was announced. It has the subtitle of "I Choose You!", and features Ho-oh. A trailer was also released on the official Japanese Pokémon YouTube Channel. Watch it below!
Below are some screenshots from the Oha Suta showing.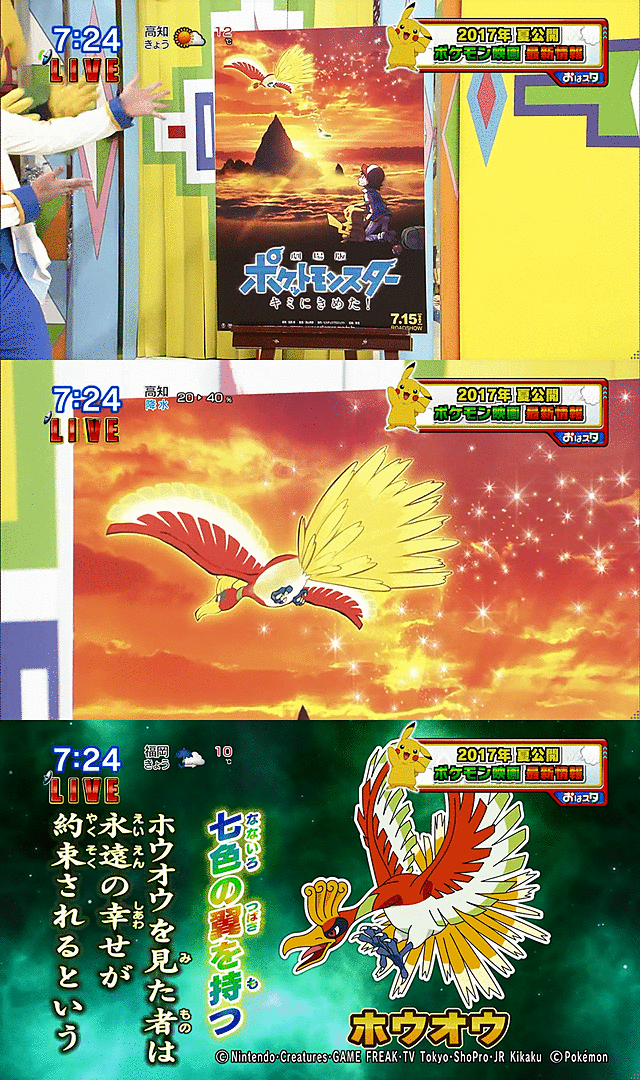 From the looks of it, the movie may end up being a retelling of the Indigo League saga. As we can see, this certainly isn't Ash's Alolan outfit. His design appears to be the original design he had. However one difference is the markings on his hat (what could this mean). The presence of Ho-Oh backs this up as well. After all seeing Ho-Oh was the iconic start to Ash's journey. In the trailer we even see him getting ready to leave home. With it being the anime's 20th anniversary the year this film will release, this makes a lot of sense for a movie. Although as you may know, the anime usually does movies focused on the Legendary Pokémon that debut in that generation. Fans of the anime would have expected this to be the case, so this reveal is quite surprising!
What are your thoughts on this movie? Will you be watching it upon release?
Let us know in the comments below!
Edited and co-written by Z25.
Banner and official trailer tipped by Achromatic.