Magearna QR Code Event has started [EU Code now active]!
Check the article for the QR Code for Magearna, a rare event-only Pokémon! Now live in Europe and Australia!
UPDATE: The QR Code for Europe and Australia has now been released. Today the Pokémon website has released a special QR Code for the mythical Pokémon Magearna. This Steel/Fairy type is the first Event Pokémon released for generation 7 games. It can currently only be obtained through the QR Code below! The Pokémon was previously distributed in Japan to celebrate the release of its movie. Magearna comes with the unique Ability Soul-Heart, which boosts its Special Attack when a Pokémon faints.
Those who have completed the main story in Pokémon Sun or Pokémon Moon can now get the Mythical Pokémon Magearna via the QR Scanner feature by scanning the QR Code at the end of Pokémon the Movie: Volcanion and the Mechanical Marvel airing now on Pokémon TV. There are two codes, each for different regions.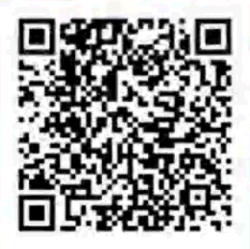 To scan the code, from the main menu (the one that shows up when you push X) in Pokémon Sun and Pokémon Moon, select the QR Scanner options. Direct the 3DS camera so the code above is centered in the middle, and you will be able to obtain a Magearna! Pick it up from the deliveryman at the Antiquities of the Ages shop in Hau'oli City. You do have to be the Champion before being able to scan this however! The code lasts indefinitely however.
Magearna

Held Item
Bottle Cap
Ability
Soul-Heart
Type
Steel/Fairy
Ball
Cherish Ball
Moves

Fleur Cannon
Flash Cannon
Lucky Chant
Helping Hand
Its unique Special-attacking move Fleur Cannon is like a Fairy-type Overheat. It has 130 Base Power with 90% accuracy, but using it sharply lowers its Special Attack.
Edited by ddrox13 and Nick Wilde.
Thanks to Fetch for the tip on the EU code!