Sun/Moon Pokémon Bank support arrives in 2017
A Pokémon Bank update coming on January 2017 will add support for Pokémon Sun and Moon as well as its own handy Pokédex.
An old trailer for Pokémon Bank has been reposted to The Pokémon Company Japan's YouTube channel. The description of the video gives a snippet of new information about Pokémon Bank's upcoming update, coming January 2017.
Among the information that people already knew about Pokémon Bank — such as how it supports Pokémon X and Pokémon Y and how you use PokéTransporter to move Pokémon across — the description of the video sneakily mentions that support for the upcoming Pokémon Sun and Pokémon Moon won't be arriving in Japan until January 2017!
Yes, that means we won't be transferring Pokémon from previous generations until the turn of the new year — and we don't even know when it'll be out internationally, either. Happy waiting!
The update will, as stated prior, allow Pokémon to be transferred from Pokémon X, Y, Omega Ruby, Alpha Sapphire, as well as the Virtual Console releases of Pokémon Red, Green, Blue and Yellow. Pokémon that have been transferred from the sixth generation games to Sun and Moon, and then deposited back into Bank, can no longer be transferred into those sixth generation games.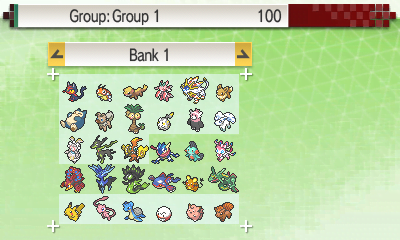 From the Sun and Moon US website:
In January 2017, the Nintendo 3DS downloadable software Pokémon Bank is expected to receive an update for compatibility with Pokémon Sun and Pokémon Moon. Pokémon Bank is an application that enables you to put Pokémon you've collected in your games into Internet-based storage boxes. Until now this service has been available for Pokémon Omega Ruby, Pokémon Alpha Sapphire, Pokémon X, and Pokémon Y. Starting in early 2017, it will support Pokémon Sun and Pokémon Moon as well.

With this update, the Pokémon that adventured with you in Pokémon Omega Ruby, Pokémon Alpha Sapphire, Pokémon X, and Pokémon Y will be able to join you in Pokémon Sun and Pokémon Moon!
The update will also gain a Pokédex feature, collecting the Pokédex information — seen and caught Pokémon — from connected Pokémon games, and showing the Pokémon that players have caught. This allows the player to see all the Pokémon they've ever caught, and it's compatible with Sun, Moon, X, Y, Omega Ruby and Alpha Sapphire.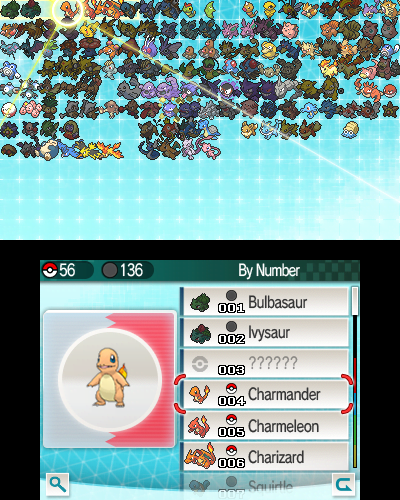 Too long? Too short? Who's waiting? Join the conversation in our comments thread!
This article has been updated to reflect new information from The Pokémon Company.