Pokémon GO has been updated for iOS and Android
A Pokémon GO update is being rolled out onto a phone near you.
A significant update to Pokémon GO has just been released! We're now at version 1.1.0, and with it comes a few major changes.
The update adds a new message when starting up the game — "Do not trespass whilst playing Pokémon GO". Given reports of fences climbed, random door-knockers, and parks banning the game due to mass crowds showing up and disrupting the public at night, this makes a great deal of sense. This message is rotated along with the original "stay alert of your surroundings" alert and a new message advising the player to not play GO while driving.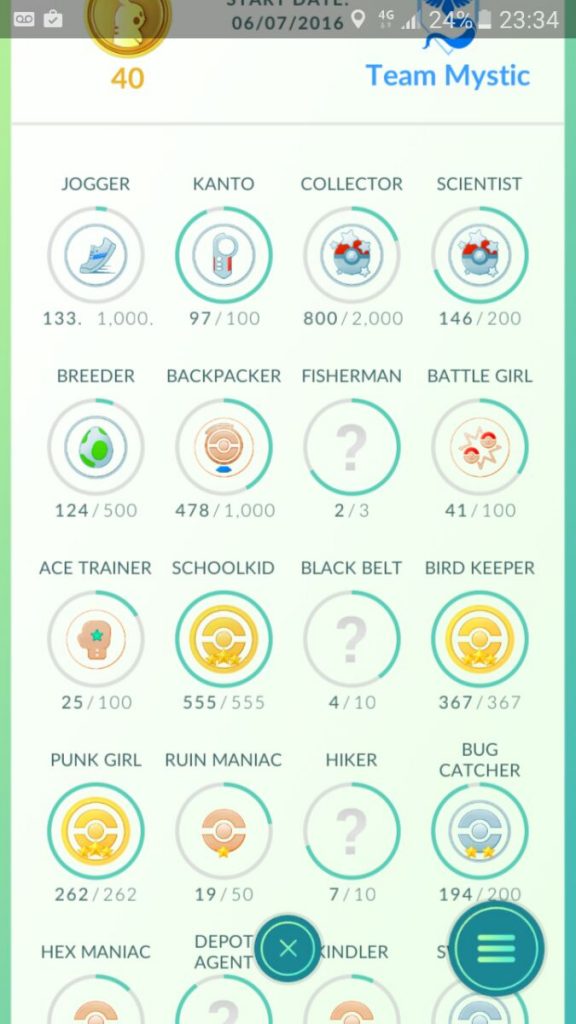 Some medal images have been changed to better represent the achievement, which helps distinguishing them from all the other medals.
Finally, the player's trainer avatar can now be customised at any time, rather than just once at the start of the game.
Other minor changes include the removal of the "footsteps" metric used to see the distance of nearby Pokémon, and an display showing how much XP the trainer has accumulated to date.
The updates aren't just to the app, either! According to Serebii.net, changes on the server were made yesterday. Notably, some PokéStops and Gyms have been removed — likely due to complaints. Pokémon spawn locations have been shuffled around, so you might see a different variety of Pokémon as opposed to what you've seen before. Lastly, the power of some moves have been rebalanced, with some moves made stronger, and some made weaker.
Here's the list of changes detailed in its iOS App Store description:
– Trainer avatars can now be re-customized from the profile screen
– Adjusted some Pokémon battle move damage values
– Refined certain Gym animations
– Improved memory issues
– Removed footprints of nearby Pokémon
– Adjusted battle damage calculation
– Various bug fixes during wild Pokémon encounter
– Updated Pokémon details UI
– Updated achievement medals art
– Fixed issues with displaying certain map features
– Minor text fixes
The update is slowly rolling out to iOS and Android devices. Be sure to check it out, and visit PokéCommunity's Pokémon GO forum to tell us about it!
Thanks to Achromatic for the tip and early screenshots!