20 Memories for #Pokemon20 – Day 2: A memory of the Pokémon anime
Continuing in our celebration of #Pokemon20, we're showcasing one of our members' recounts of the Pokémon anime.
The 20th anniversary of Pokémon is less than 19 days away! In celebration of the 20th anniversary, our "Ask PC" column is sharing the significant memories of The PokéCommunity's avid Pokémon fans! Today, we're focussing on a recount of the Pokémon anime by Otter Mii-kun.
---
When I first got into Pokémon (by getting the Yellow Version for Christmas in 1999), I quickly made it a point to check out the Pokémon anime, which was airing on Kids' WB (which I was able to get via what was then WDWB Channel 20 in Detroit). I even set the VCR timer to record the anime when it was to air, on both the weekday afternoon repeats (of the Indigo saga) and Saturday mornings' first-run episodes (which had already gotten into the Orange Islands by the time I started watching). I even remember developing an anime crush on Misty very shortly after I started watching.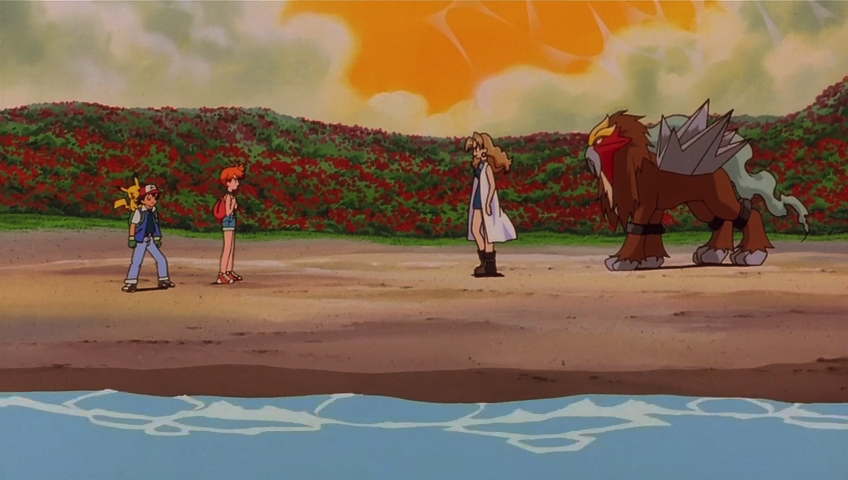 Later in 2000, I was really excited to be able to get the first movie on VHS, as I never bothered to see that movie when it was in theaters. I thought about going to see Pokémon The Movie 2000 in theaters, but passed up on that opportunity, instead waiting until it too came out on video. Ditto that for the third, which I didn't bother to see until New Years' Eve 2005 with my cousin, who had it on VHS. It was at that time that I fell in love with that movie's central antagonist, Molly Hale, whom I still am a fan of to this day.
When the anime dub was in the Johto Journeys season, I remember eagerly waiting for Ash to get his third badge, which didn't happen until A Dairy Tale Ending aired in August 2001, which was the actual start of Johto League Champions (though the aforementioned episode, the one before it, and then the next several as well aired with The Johto Journeys opening titles).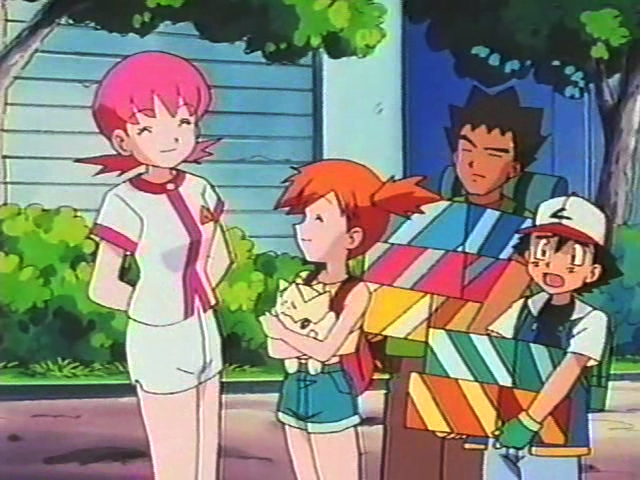 Very shortly after I got internet access at home for the first time, I found out through a Misty fan site that said character was going to be leaving the show. Needless to say, I was very shocked and couldn't believe that she was going to be leaving.
While I continued to watch the anime through the end of Johto on Kids' WB to see Misty leave, I stopped altogether not long after the Hoenn run started, primarily due to Misty leaving, but also because I was starting to get bored with the increasing amount of 'filler' episodes with no major events for a long period of time.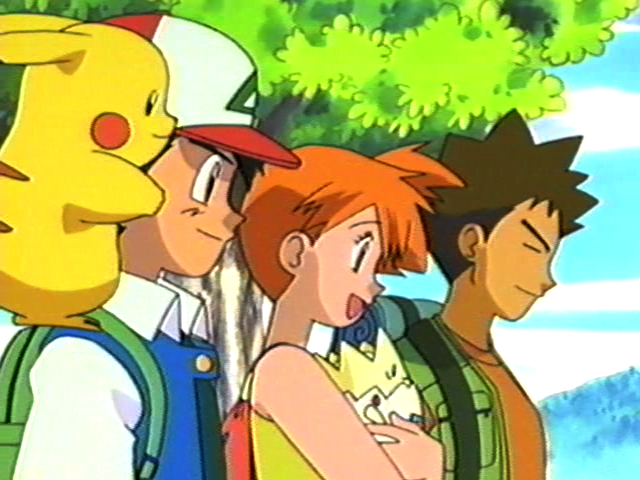 Even though I had already long since stopped watching by that point, I was also saddened to learn that Kids' WB was going to drop the Pokémon anime and that it would move permanently to Cartoon Network as part of The WB's shutdown and merger with UPN to form The CW. I didn't really buy the claim that the cancellation was due to soft ratings, but it was essentially an anime version of CBS's "Rural Purge" of the late 1960s and early 1970s (which resulted in the cancellation of many still-popular rural-themed shows, including The Beverly Hillbillies, Petticoat Junction, and Green Acres, among others).
When I finally got to see the early TPCI-dubbed episodes online, I was shocked to find out that Ash and Brock's new voices sounded like chain smokers, essentially justifying the recasting controversy that resulted from 4Kids ending their dubbing arrangement.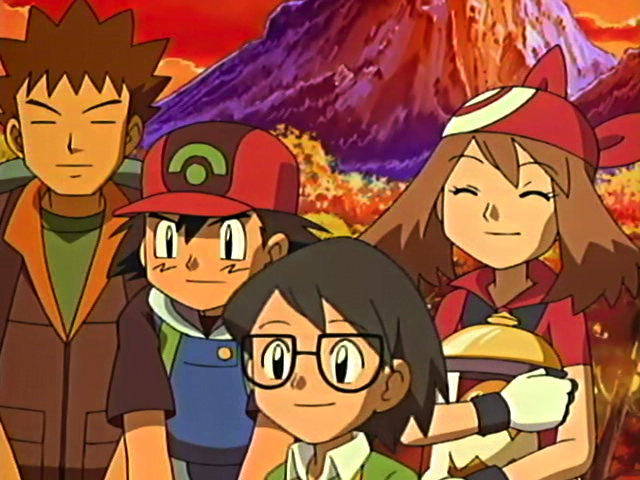 Nowadays, I have the Orange Islands saga DVD boxset, as well as the 2001 DVD of the third movie, plus a couple of three-episode VHS tapes and the first two movies on VHS, all of which I transferred to DVD. I'm really looking forward to getting the first three movies in their remastered forms on DVD or Blu-ray, the release of which I had been anticipating since these three movies were shown on Pokémon TV for a couple of weeks each last summer (I did catch these movies via that service, which was the first time I got to see any of them in widescreen, since, as I said before, I never bothered to see any of them when they were in theaters).